');mask-image:url('data:image/svg+xml;utf8,');mask-mode:alpha;-webkit-mask-repeat:no-repeat;mask-repeat:no-repeat;-webkit-mask-size:contain;mask-size:contain;-webkit-mask-position:center;mask-position:center;border-radius:0}}.wp-block-image figure{margin:0}ol.wp-block-latest-comments{margin-left:0}.wp-block-latest-comments .wp-block-latest-comments{padding-left:0}.wp-block-latest-comments__comment{line-height:1.1;list-style:none;margin-bottom:1em}.has-avatars .wp-block-latest-comments__comment{min-height:2.25em;list-style:none}.has-avatars .wp-block-latest-comments__comment .wp-block-latest-comments__comment-excerpt,.has-avatars .wp-block-latest-comments__comment .wp-block-latest-comments__comment-meta{margin-left:3.25em}.has-dates .wp-block-latest-comments__comment,.has-excerpts .wp-block-latest-comments__comment{line-height:1.5}.wp-block-latest-comments__comment-excerpt p{font-size:.875em;line-height:1.8;margin:.36em 0 1.4em}.wp-block-latest-comments__comment-date{display:block;font-size:.75em}.wp-block-latest-comments .avatar,.wp-block-latest-comments__comment-avatar{border-radius:1.5em;display:block;float:left;height:2.5em;margin-right:.75em;width:2.5em}.wp-block-latest-posts.alignleft{margin-right:2em}.wp-block-latest-posts.alignright{margin-left:2em}.wp-block-latest-posts.wp-block-latest-posts__list{list-style:none;padding-left:0}.wp-block-latest-posts.wp-block-latest-posts__list li{clear:both}.wp-block-latest-posts.is-grid{display:flex;flex-wrap:wrap;padding:0}.wp-block-latest-posts.is-grid li{margin:0 1.25em 1.25em 0;width:100%}@media (min-width:600px){.wp-block-latest-posts.columns-2 li{width:calc(50% - .625em)}.wp-block-latest-posts.columns-2 li:nth-child(2n){margin-right:0}.wp-block-latest-posts.columns-3 li{width:calc(33.33333% - .83333em)}.wp-block-latest-posts.columns-3 li:nth-child(3n){margin-right:0}.wp-block-latest-posts.columns-4 li{width:calc(25% - .9375em)}.wp-block-latest-posts.columns-4 li:nth-child(4n){margin-right:0}.wp-block-latest-posts.columns-5 li{width:calc(20% - 1em)}.wp-block-latest-posts.columns-5 li:nth-child(5n){margin-right:0}.wp-block-latest-posts.columns-6 li{width:calc(16.66667% - 1.04167em)}.wp-block-latest-posts.columns-6 li:nth-child(6n){margin-right:0}}.wp-block-latest-posts__post-author,.wp-block-latest-posts__post-date{display:block;font-size:.8125em}.wp-block-latest-posts__post-excerpt{margin-top:.5em;margin-bottom:1em}.wp-block-latest-posts__featured-image a{display:inline-block}.wp-block-latest-posts__featured-image img{height:auto;width:auto;max-width:100%}.wp-block-latest-posts__featured-image.alignleft{margin-right:1em;float:left}.wp-block-latest-posts__featured-image.alignright{margin-left:1em;float:right}.wp-block-latest-posts__featured-image.aligncenter{margin-bottom:1em;text-align:center}ol,ul{box-sizing:border-box}ol.has-background,ul.has-background{padding:1.25em 2.375em}.wp-block-media-text{ /*!rtl:begin:ignore*/direction:ltr; /*!rtl:end:ignore*/display:grid;grid-template-columns:50% 1fr;grid-template-rows:auto}.wp-block-media-text.has-media-on-the-right{grid-template-columns:1fr 50%}.wp-block-media-text.is-vertically-aligned-top .wp-block-media-text__content,.wp-block-media-text.is-vertically-aligned-top .wp-block-media-text__media{align-self:start}.wp-block-media-text.is-vertically-aligned-center .wp-block-media-text__content,.wp-block-media-text.is-vertically-aligned-center .wp-block-media-text__media,.wp-block-media-text .wp-block-media-text__content,.wp-block-media-text .wp-block-media-text__media{align-self:center}.wp-block-media-text.is-vertically-aligned-bottom .wp-block-media-text__content,.wp-block-media-text.is-vertically-aligned-bottom .wp-block-media-text__media{align-self:end}.wp-block-media-text .wp-block-media-text__media{ /*!rtl:begin:ignore*/grid-column:1;grid-row:1; /*!rtl:end:ignore*/margin:0}.wp-block-media-text .wp-block-media-text__content{direction:ltr; /*!rtl:begin:ignore*/grid-column:2;grid-row:1; /*!rtl:end:ignore*/padding:0 8%;word-break:break-word}.wp-block-media-text.has-media-on-the-right .wp-block-media-text__media{ /*!rtl:begin:ignore*/grid-column:2;grid-row:1 /*!rtl:end:ignore*/}.wp-block-media-text.has-media-on-the-right .wp-block-media-text__content{ /*!rtl:begin:ignore*/grid-column:1;grid-row:1 /*!rtl:end:ignore*/}.wp-block-media-text__media img,.wp-block-media-text__media video{height:auto;max-width:unset;width:100%;vertical-align:middle}.wp-block-media-text.is-image-fill .wp-block-media-text__media{height:100%;min-height:250px;background-size:cover}.wp-block-media-text.is-image-fill .wp-block-media-text__media>a{display:block;height:100%}.wp-block-media-text.is-image-fill .wp-block-media-text__media img{position:absolute;width:1px;height:1px;padding:0;margin:-1px;overflow:hidden;clip:rect(0,0,0,0);border:0}@media (max-width:600px){.wp-block-media-text.is-stacked-on-mobile{grid-template-columns:100%!important}.wp-block-media-text.is-stacked-on-mobile .wp-block-media-text__media{grid-column:1;grid-row:1}.wp-block-media-text.is-stacked-on-mobile .wp-block-media-text__content{grid-column:1;grid-row:2}}.wp-block-navigation{position:relative;--navigation-layout-justification-setting:flex-start;--navigation-layout-direction:row;--navigation-layout-wrap:wrap;--navigation-layout-justify:flex-start;--navigation-layout-align:center}.wp-block-navigation ul{margin-top:0;margin-bottom:0;margin-left:0;padding-left:0}.wp-block-navigation ul,.wp-block-navigation ul li{list-style:none;padding:0}.wp-block-navigation .wp-block-navigation-item{display:flex;align-items:center;position:relative}.wp-block-navigation .wp-block-navigation-item .wp-block-navigation__submenu-container:empty{display:none}.wp-block-navigation .wp-block-navigation-item__content{color:inherit;display:block;padding:0}.wp-block-navigation.has-text-decoration-underline .wp-block-navigation-item__content,.wp-block-navigation.has-text-decoration-underline .wp-block-navigation-item__content:active,.wp-block-navigation.has-text-decoration-underline .wp-block-navigation-item__content:focus{text-decoration:underline}.wp-block-navigation.has-text-decoration-line-through .wp-block-navigation-item__content,.wp-block-navigation.has-text-decoration-line-through .wp-block-navigation-item__content:active,.wp-block-navigation.has-text-decoration-line-through .wp-block-navigation-item__content:focus{text-decoration:line-through}.wp-block-navigation:where(:not([class*=has-text-decoration])) a,.wp-block-navigation:where(:not([class*=has-text-decoration])) a:active,.wp-block-navigation:where(:not([class*=has-text-decoration])) a:focus{text-decoration:none}.wp-block-navigation .wp-block-navigation__submenu-icon{align-self:center;line-height:0;display:inline-block;font-size:inherit;padding:0;background-color:inherit;color:currentColor;border:none;width:.6em;height:.6em;margin-left:.25em}.wp-block-navigation .wp-block-navigation__submenu-icon svg{display:inline-block;stroke:currentColor;width:inherit;height:inherit;margin-top:.075em}.wp-block-navigation.is-vertical{--navigation-layout-direction:column;--navigation-layout-justify:initial;--navigation-layout-align:flex-start}.wp-block-navigation.no-wrap{--navigation-layout-wrap:nowrap}.wp-block-navigation.items-justified-center{--navigation-layout-justification-setting:center;--navigation-layout-justify:center}.wp-block-navigation.items-justified-center.is-vertical{--navigation-layout-align:center}.wp-block-navigation.items-justified-right{--navigation-layout-justification-setting:flex-end;--navigation-layout-justify:flex-end}.wp-block-navigation.items-justified-right.is-vertical{--navigation-layout-align:flex-end}.wp-block-navigation.items-justified-space-between{--navigation-layout-justification-setting:space-between;--navigation-layout-justify:space-between}.wp-block-navigation .has-child :where(.wp-block-navigation__submenu-container){background-color:inherit;color:inherit;position:absolute;z-index:2;display:flex;flex-direction:column;align-items:normal;opacity:0;transition:opacity .1s linear;visibility:hidden;width:0;height:0;overflow:hidden;left:-1px;top:100%}.wp-block-navigation .has-child :where(.wp-block-navigation__submenu-container)>.wp-block-navigation-item>.wp-block-navigation-item__content{display:flex;flex-grow:1}.wp-block-navigation .has-child :where(.wp-block-navigation__submenu-container)>.wp-block-navigation-item>.wp-block-navigation-item__content .wp-block-navigation__submenu-icon{margin-right:0;margin-left:auto}.wp-block-navigation .has-child :where(.wp-block-navigation__submenu-container) .wp-block-navigation-item__content{margin:0}@media (min-width:782px){.wp-block-navigation .has-child :where(.wp-block-navigation__submenu-container) .wp-block-navigation__submenu-container{left:100%;top:-1px}.wp-block-navigation .has-child :where(.wp-block-navigation__submenu-container) .wp-block-navigation__submenu-container:before{content:"";position:absolute;right:100%;height:100%;display:block;width:.5em;background:transparent}.wp-block-navigation .has-child :where(.wp-block-navigation__submenu-container) .wp-block-navigation__submenu-icon{margin-right:.25em}.wp-block-navigation .has-child :where(.wp-block-navigation__submenu-container) .wp-block-navigation__submenu-icon svg{transform:rotate(-90deg)}}.wp-block-navigation .has-child:where(:not(.open-on-click)):hover>.wp-block-navigation__submenu-container{visibility:visible;overflow:visible;opacity:1;width:auto;height:auto;min-width:200px}.wp-block-navigation .has-child:where(:not(.open-on-click):not(.open-on-hover-click)):focus-within>.wp-block-navigation__submenu-container{visibility:visible;overflow:visible;opacity:1;width:auto;height:auto;min-width:200px}.wp-block-navigation .has-child .wp-block-navigation-submenu__toggle[aria-expanded=true]~.wp-block-navigation__submenu-container{visibility:visible;overflow:visible;opacity:1;width:auto;height:auto;min-width:200px}.wp-block-navigation.has-background .has-child .wp-block-navigation__submenu-container{left:0;top:100%}@media (min-width:782px){.wp-block-navigation.has-background .has-child .wp-block-navigation__submenu-container .wp-block-navigation__submenu-container{left:100%;top:0}}.wp-block-navigation-submenu{position:relative;display:flex}.wp-block-navigation-submenu .wp-block-navigation__submenu-icon svg{stroke:currentColor}button.wp-block-navigation-item__content{background-color:transparent;border:none;color:currentColor;font-size:inherit;font-family:inherit;line-height:inherit;font-style:inherit;font-weight:inherit;text-transform:inherit;text-align:left}.wp-block-navigation-submenu__toggle{cursor:pointer}.wp-block-navigation-item.open-on-click .wp-block-navigation-submenu__toggle{padding-right:.85em}.wp-block-navigation-item.open-on-click .wp-block-navigation-submenu__toggle+.wp-block-navigation__submenu-icon{margin-left:-.6em;pointer-events:none}.wp-block-navigation,.wp-block-navigation .wp-block-page-list,.wp-block-navigation:where(.has-background),.wp-block-navigation:where(.has-background) .wp-block-navigation .wp-block-page-list,.wp-block-navigation:where(.has-background) .wp-block-navigation__container,.wp-block-navigation__container,.wp-block-navigation__responsive-close,.wp-block-navigation__responsive-container,.wp-block-navigation__responsive-container-content,.wp-block-navigation__responsive-dialog{gap:inherit}.wp-block-navigation:where(.has-background) .wp-block-navigation-item__content,.wp-block-navigation :where(.wp-block-navigation__submenu-container) .wp-block-navigation-item__content{padding:.5em 1em}.wp-block-navigation.items-justified-right .wp-block-navigation__container .has-child .wp-block-navigation__submenu-container,.wp-block-navigation.items-justified-right .wp-block-page-list>.has-child .wp-block-navigation__submenu-container,.wp-block-navigation.items-justified-space-between .wp-block-page-list>.has-child:last-child .wp-block-navigation__submenu-container,.wp-block-navigation.items-justified-space-between>.wp-block-navigation__container>.has-child:last-child .wp-block-navigation__submenu-container{left:auto;right:0}.wp-block-navigation.items-justified-right .wp-block-navigation__container .has-child .wp-block-navigation__submenu-container .wp-block-navigation__submenu-container,.wp-block-navigation.items-justified-right .wp-block-page-list>.has-child .wp-block-navigation__submenu-container .wp-block-navigation__submenu-container,.wp-block-navigation.items-justified-space-between .wp-block-page-list>.has-child:last-child .wp-block-navigation__submenu-container .wp-block-navigation__submenu-container,.wp-block-navigation.items-justified-space-between>.wp-block-navigation__container>.has-child:last-child .wp-block-navigation__submenu-container .wp-block-navigation__submenu-container{left:-1px;right:-1px}@media (min-width:782px){.wp-block-navigation.items-justified-right .wp-block-navigation__container .has-child .wp-block-navigation__submenu-container .wp-block-navigation__submenu-container,.wp-block-navigation.items-justified-right .wp-block-page-list>.has-child .wp-block-navigation__submenu-container .wp-block-navigation__submenu-container,.wp-block-navigation.items-justified-space-between .wp-block-page-list>.has-child:last-child .wp-block-navigation__submenu-container .wp-block-navigation__submenu-container,.wp-block-navigation.items-justified-space-between>.wp-block-navigation__container>.has-child:last-child .wp-block-navigation__submenu-container .wp-block-navigation__submenu-container{left:auto;right:100%}}.wp-block-navigation:not(.has-background) .wp-block-navigation__submenu-container{background-color:#fff;color:#000;border:1px solid rgba(0,0,0,.15)}.wp-block-navigation__container{display:flex;flex-wrap:var(--navigation-layout-wrap,wrap);flex-direction:var(--navigation-layout-direction,initial);justify-content:var(--navigation-layout-justify,initial);align-items:var(--navigation-layout-align,initial);list-style:none;margin:0;padding-left:0}.wp-block-navigation__container .is-responsive{display:none}.wp-block-navigation__container:only-child,.wp-block-page-list:only-child{flex-grow:1}.wp-block-navigation__responsive-container{display:none;position:fixed;top:0;left:0;right:0;bottom:0}.wp-block-navigation__responsive-container .wp-block-navigation__responsive-container-content{display:flex;flex-wrap:var(--navigation-layout-wrap,wrap);flex-direction:var(--navigation-layout-direction,initial);justify-content:var(--navigation-layout-justify,initial);align-items:var(--navigation-layout-align,initial)}.wp-block-navigation__responsive-container:not(.is-menu-open.is-menu-open){color:inherit!important;background-color:inherit!important}.wp-block-navigation__responsive-container.is-menu-open{display:flex;flex-direction:column;background-color:inherit;padding:2rem;overflow:auto;z-index:100000}.wp-block-navigation__responsive-container.is-menu-open .wp-block-navigation__responsive-container-content{padding-top:calc(2rem + 24px);overflow:visible;display:flex;flex-direction:column;flex-wrap:nowrap;align-items:var(--navigation-layout-justification-setting,inherit)}.wp-block-navigation__responsive-container.is-menu-open .wp-block-navigation__responsive-container-content,.wp-block-navigation__responsive-container.is-menu-open .wp-block-navigation__responsive-container-content .wp-block-navigation__container,.wp-block-navigation__responsive-container.is-menu-open .wp-block-navigation__responsive-container-content .wp-block-page-list{justify-content:flex-start}.wp-block-navigation__responsive-container.is-menu-open .wp-block-navigation__responsive-container-content .wp-block-navigation__submenu-icon{display:none}.wp-block-navigation__responsive-container.is-menu-open .wp-block-navigation__responsive-container-content .has-child .submenu-container,.wp-block-navigation__responsive-container.is-menu-open .wp-block-navigation__responsive-container-content .has-child .wp-block-navigation__submenu-container{opacity:1;visibility:visible;height:auto;width:auto;overflow:initial;min-width:200px;position:static;border:none;padding-left:2rem;padding-right:2rem}.wp-block-navigation__responsive-container.is-menu-open .wp-block-navigation__responsive-container-content .wp-block-navigation__container,.wp-block-navigation__responsive-container.is-menu-open .wp-block-navigation__responsive-container-content .wp-block-navigation__submenu-container{gap:inherit}.wp-block-navigation__responsive-container.is-menu-open .wp-block-navigation__responsive-container-content .wp-block-navigation__submenu-container{padding-top:var(--wp--style--block-gap,2em)}.wp-block-navigation__responsive-container.is-menu-open .wp-block-navigation__responsive-container-content .wp-block-navigation-item__content{padding:0}.wp-block-navigation__responsive-container.is-menu-open .wp-block-navigation__responsive-container-content .wp-block-navigation-item,.wp-block-navigation__responsive-container.is-menu-open .wp-block-navigation__responsive-container-content .wp-block-navigation__container,.wp-block-navigation__responsive-container.is-menu-open .wp-block-navigation__responsive-container-content .wp-block-page-list{display:flex;flex-direction:column;align-items:var(--navigation-layout-justification-setting,initial)}.wp-block-navigation__responsive-container.is-menu-open .wp-block-navigation-item,.wp-block-navigation__responsive-container.is-menu-open .wp-block-navigation-item .wp-block-navigation__submenu-container,.wp-block-navigation__responsive-container.is-menu-open .wp-block-page-list{color:inherit!important;background:transparent!important}.wp-block-navigation__responsive-container.is-menu-open .wp-block-navigation__submenu-container.wp-block-navigation__submenu-container.wp-block-navigation__submenu-container.wp-block-navigation__submenu-container{right:auto;left:auto}@media (min-width:600px){.wp-block-navigation__responsive-container:not(.hidden-by-default):not(.is-menu-open){display:block;width:100%;position:relative;z-index:auto;background-color:inherit}.wp-block-navigation__responsive-container:not(.hidden-by-default):not(.is-menu-open) .wp-block-navigation__responsive-container-close{display:none}.wp-block-navigation__responsive-container.is-menu-open .wp-block-navigation__submenu-container.wp-block-navigation__submenu-container.wp-block-navigation__submenu-container.wp-block-navigation__submenu-container{left:0}}.wp-block-navigation:not(.has-background) .wp-block-navigation__responsive-container.is-menu-open{background-color:#fff;color:#000}.wp-block-navigation__toggle_button_label{font-size:1rem;font-weight:700}.wp-block-navigation__responsive-container-close,.wp-block-navigation__responsive-container-open{vertical-align:middle;cursor:pointer;color:currentColor;background:transparent;border:none;margin:0;padding:0}.wp-block-navigation__responsive-container-close svg,.wp-block-navigation__responsive-container-open svg{fill:currentColor;pointer-events:none;display:block;width:24px;height:24px}.wp-block-navigation__responsive-container-open{display:flex}@media (min-width:600px){.wp-block-navigation__responsive-container-open:not(.always-shown){display:none}}.wp-block-navigation__responsive-container-close{position:absolute;top:0;right:0;z-index:2}.wp-block-navigation__responsive-close{width:100%}.wp-block-navigation__responsive-close:focus{outline:none}.is-menu-open .wp-block-navigation__responsive-close,.is-menu-open .wp-block-navigation__responsive-container-content,.is-menu-open .wp-block-navigation__responsive-dialog{box-sizing:border-box}.wp-block-navigation__responsive-dialog{position:relative}html.has-modal-open{overflow:hidden}.wp-block-navigation .wp-block-navigation-item__label{word-break:normal;overflow-wrap:break-word}.wp-block-navigation .wp-block-navigation-item__description{display:none}.wp-block-navigation .wp-block-page-list{display:flex;flex-direction:var(--navigation-layout-direction,initial);justify-content:var(--navigation-layout-justify,initial);align-items:var(--navigation-layout-align,initial);flex-wrap:var(--navigation-layout-wrap,wrap);background-color:inherit}.wp-block-navigation .wp-block-navigation-item{background-color:inherit}.is-small-text{font-size:.875em}.is-regular-text{font-size:1em}.is-large-text{font-size:2.25em}.is-larger-text{font-size:3em}.has-drop-cap:not(:focus):first-letter{float:left;font-size:8.4em;line-height:.68;font-weight:100;margin:.05em .1em 0 0;text-transform:uppercase;font-style:normal}p.has-drop-cap.has-background{overflow:hidden}p.has-background{padding:1.25em 2.375em}:where(p.has-text-color:not(.has-link-color)) a{color:inherit}.wp-block-post-author{display:flex;flex-wrap:wrap}.wp-block-post-author__byline{width:100%;margin-top:0;margin-bottom:0;font-size:.5em}.wp-block-post-author__avatar{margin-right:1em}.wp-block-post-author__bio{margin-bottom:.7em;font-size:.7em}.wp-block-post-author__content{flex-grow:1;flex-basis:0}.wp-block-post-author__name{margin:0}.wp-block-post-comments .alignleft{float:left}.wp-block-post-comments .alignright{float:right}.wp-block-post-comments .navigation:after{content:"";display:table;clear:both}.wp-block-post-comments .commentlist{clear:both;list-style:none;margin:0;padding:0}.wp-block-post-comments .commentlist .comment{min-height:2.25em;padding-left:3.25em}.wp-block-post-comments .commentlist .comment p{font-size:1em;line-height:1.8;margin:1em 0}.wp-block-post-comments .commentlist .children{list-style:none;margin:0;padding:0}.wp-block-post-comments .comment-author{line-height:1.5}.wp-block-post-comments .comment-author .avatar{border-radius:1.5em;display:block;float:left;height:2.5em;margin-top:.5em;margin-right:.75em;width:2.5em}.wp-block-post-comments .comment-author cite{font-style:normal}.wp-block-post-comments .comment-meta{font-size:.875em;line-height:1.5}.wp-block-post-comments .comment-meta b{font-weight:400}.wp-block-post-comments .comment-meta .comment-awaiting-moderation{margin-top:1em;margin-bottom:1em;display:block}.wp-block-post-comments .comment-body .commentmetadata{font-size:.875em}.wp-block-post-comments .comment-form-author label,.wp-block-post-comments .comment-form-comment label,.wp-block-post-comments .comment-form-email label,.wp-block-post-comments .comment-form-url label{display:block;margin-bottom:.25em}.wp-block-post-comments .comment-form input:not([type=submit]):not([type=checkbox]),.wp-block-post-comments .comment-form textarea{display:block;box-sizing:border-box;width:100%}.wp-block-post-comments .comment-form-cookies-consent{display:flex;gap:.25em}.wp-block-post-comments .comment-form-cookies-consent #wp-comment-cookies-consent{margin-top:.35em}.wp-block-post-comments .comment-reply-title{margin-bottom:0}.wp-block-post-comments .comment-reply-title :where(small){font-size:var(--wp--preset--font-size--medium,smaller);margin-left:.5em}.wp-block-post-comments .reply{font-size:.875em;margin-bottom:1.4em}.wp-block-post-comments input:not([type=submit]),.wp-block-post-comments textarea{border:1px solid #949494;font-size:1em;font-family:inherit}.wp-block-post-comments input:not([type=submit]):not([type=checkbox]),.wp-block-post-comments textarea{padding:calc(.667em + 2px)}.wp-block-post-comments input[type=submit]{border:none}.wp-block-post-comments-form[style*=font-weight] :where(.comment-reply-title){font-weight:inherit}.wp-block-post-comments-form[style*=font-family] :where(.comment-reply-title){font-family:inherit}.wp-block-post-comments-form[class*=-font-size] :where(.comment-reply-title),.wp-block-post-comments-form[style*=font-size] :where(.comment-reply-title){font-size:inherit}.wp-block-post-comments-form[style*=line-height] :where(.comment-reply-title){line-height:inherit}.wp-block-post-comments-form[style*=font-style] :where(.comment-reply-title){font-style:inherit}.wp-block-post-comments-form[style*=letter-spacing] :where(.comment-reply-title){letter-spacing:inherit}.wp-block-post-comments-form input[type=submit]{border:none;box-shadow:none;cursor:pointer;display:inline-block;text-align:center;overflow-wrap:break-word}.wp-block-post-comments-form input:not([type=submit]),.wp-block-post-comments-form textarea{border:1px solid #949494;font-size:1em;font-family:inherit}.wp-block-post-comments-form input:not([type=submit]):not([type=checkbox]),.wp-block-post-comments-form textarea{padding:calc(.667em + 2px)}.wp-block-post-comments-form .comment-form input:not([type=submit]):not([type=checkbox]),.wp-block-post-comments-form .comment-form textarea{display:block;box-sizing:border-box;width:100%}.wp-block-post-comments-form .comment-form-author label,.wp-block-post-comments-form .comment-form-email label,.wp-block-post-comments-form .comment-form-url label{display:block;margin-bottom:.25em}.wp-block-post-comments-form .comment-form-cookies-consent{display:flex;gap:.25em}.wp-block-post-comments-form .comment-form-cookies-consent #wp-comment-cookies-consent{margin-top:.35em}.wp-block-post-comments-form .comment-reply-title{margin-bottom:0}.wp-block-post-comments-form .comment-reply-title :where(small){font-size:var(--wp--preset--font-size--medium,smaller);margin-left:.5em}.wp-block-post-excerpt__more-link{display:inline-block}.wp-block-post-featured-image{margin-left:0;margin-right:0}.wp-block-post-featured-image a{display:block}.wp-block-post-featured-image img{max-width:100%;width:100%;height:auto;vertical-align:bottom}.wp-block-post-featured-image.alignfull img,.wp-block-post-featured-image.alignwide img{width:100%}.wp-block-post-terms__separator{white-space:pre-wrap}.wp-block-post-title{word-break:break-word}.wp-block-post-title a{display:inline-block}.wp-block-preformatted{white-space:pre-wrap}.wp-block-preformatted.has-background{padding:1.25em 2.375em}.wp-block-pullquote{margin:0 0 1em;padding:3em 0;text-align:center;overflow-wrap:break-word;box-sizing:border-box}.wp-block-pullquote blockquote,.wp-block-pullquote cite,.wp-block-pullquote p{color:inherit}.wp-block-pullquote.alignleft,.wp-block-pullquote.alignright,.wp-block-pullquote.has-text-align-left,.wp-block-pullquote.has-text-align-right{max-width:420px}.wp-block-pullquote.alignleft p,.wp-block-pullquote.alignright p,.wp-block-pullquote.has-text-align-left p,.wp-block-pullquote.has-text-align-right p{font-size:1.25em}.wp-block-pullquote p{font-size:1.75em;line-height:1.6}.wp-block-pullquote cite,.wp-block-pullquote footer{position:relative}.wp-block-pullquote .has-text-color a{color:inherit}.wp-block-pullquote.has-text-align-left blockquote{text-align:left}.wp-block-pullquote.has-text-align-right blockquote{text-align:right}.wp-block-pullquote.is-style-solid-color{border:none}.wp-block-pullquote.is-style-solid-color blockquote{margin-left:auto;margin-right:auto;max-width:60%}.wp-block-pullquote.is-style-solid-color blockquote p{margin-top:0;margin-bottom:0;font-size:2em}.wp-block-pullquote.is-style-solid-color blockquote cite{text-transform:none;font-style:normal}.wp-block-pullquote cite{color:inherit}.wp-block-post-template,.wp-block-query-loop{margin-top:0;margin-bottom:0;max-width:100%;list-style:none;padding:0}.wp-block-post-template.wp-block-post-template,.wp-block-query-loop.wp-block-post-template{background:none}.wp-block-post-template.is-flex-container,.wp-block-query-loop.is-flex-container{flex-direction:row;display:flex;flex-wrap:wrap;gap:1.25em}.wp-block-post-template.is-flex-container li,.wp-block-query-loop.is-flex-container li{margin:0;width:100%}@media (min-width:600px){.wp-block-post-template.is-flex-container.is-flex-container.columns-2>li,.wp-block-query-loop.is-flex-container.is-flex-container.columns-2>li{width:calc(50% - .625em)}.wp-block-post-template.is-flex-container.is-flex-container.columns-3>li,.wp-block-query-loop.is-flex-container.is-flex-container.columns-3>li{width:calc(33.33333% - .83333em)}.wp-block-post-template.is-flex-container.is-flex-container.columns-4>li,.wp-block-query-loop.is-flex-container.is-flex-container.columns-4>li{width:calc(25% - .9375em)}.wp-block-post-template.is-flex-container.is-flex-container.columns-5>li,.wp-block-query-loop.is-flex-container.is-flex-container.columns-5>li{width:calc(20% - 1em)}.wp-block-post-template.is-flex-container.is-flex-container.columns-6>li,.wp-block-query-loop.is-flex-container.is-flex-container.columns-6>li{width:calc(16.66667% - 1.04167em)}}.wp-block-query-pagination>.wp-block-query-pagination-next,.wp-block-query-pagination>.wp-block-query-pagination-numbers,.wp-block-query-pagination>.wp-block-query-pagination-previous{margin-right:.5em;margin-bottom:.5em}.wp-block-query-pagination>.wp-block-query-pagination-next:last-child,.wp-block-query-pagination>.wp-block-query-pagination-numbers:last-child,.wp-block-query-pagination>.wp-block-query-pagination-previous:last-child{margin-right:0}.wp-block-query-pagination .wp-block-query-pagination-previous-arrow{margin-right:1ch;display:inline-block}.wp-block-query-pagination .wp-block-query-pagination-previous-arrow:not(.is-arrow-chevron){transform:scaleX(1)}.wp-block-query-pagination .wp-block-query-pagination-next-arrow{margin-left:1ch;display:inline-block}.wp-block-query-pagination .wp-block-query-pagination-next-arrow:not(.is-arrow-chevron){transform:scaleX(1)}.wp-block-query-pagination.aligncenter{justify-content:center}.wp-block-quote{box-sizing:border-box;overflow-wrap:break-word}.wp-block-quote.is-large:not(.is-style-plain),.wp-block-quote.is-style-large:not(.is-style-plain){margin-bottom:1em;padding:0 1em}.wp-block-quote.is-large:not(.is-style-plain) p,.wp-block-quote.is-style-large:not(.is-style-plain) p{font-size:1.5em;font-style:italic;line-height:1.6}.wp-block-quote.is-large:not(.is-style-plain) cite,.wp-block-quote.is-large:not(.is-style-plain) footer,.wp-block-quote.is-style-large:not(.is-style-plain) cite,.wp-block-quote.is-style-large:not(.is-style-plain) footer{font-size:1.125em;text-align:right}.wp-block-read-more{display:block;width:-moz-fit-content;width:fit-content}.wp-block-read-more:not([style*=text-decoration]),.wp-block-read-more:not([style*=text-decoration]):active,.wp-block-read-more:not([style*=text-decoration]):focus{text-decoration:none}ul.wp-block-rss{list-style:none;padding:0}ul.wp-block-rss.wp-block-rss{box-sizing:border-box}ul.wp-block-rss.alignleft{margin-right:2em}ul.wp-block-rss.alignright{margin-left:2em}ul.wp-block-rss.is-grid{display:flex;flex-wrap:wrap;padding:0;list-style:none}ul.wp-block-rss.is-grid li{margin:0 1em 1em 0;width:100%}@media (min-width:600px){ul.wp-block-rss.columns-2 li{width:calc(50% - 1em)}ul.wp-block-rss.columns-3 li{width:calc(33.33333% - 1em)}ul.wp-block-rss.columns-4 li{width:calc(25% - 1em)}ul.wp-block-rss.columns-5 li{width:calc(20% - 1em)}ul.wp-block-rss.columns-6 li{width:calc(16.66667% - 1em)}}.wp-block-rss__item-author,.wp-block-rss__item-publish-date{display:block;font-size:.8125em}.wp-block-search__button{background:#f7f7f7;border:1px solid #ccc;padding:.375em .625em;color:#32373c;margin-left:.625em;word-break:normal;font-size:inherit;font-family:inherit;line-height:inherit}.wp-block-search__button.has-icon{line-height:0}.wp-block-search__button svg{min-width:1.5em;min-height:1.5em;fill:currentColor}.wp-block-search__inside-wrapper{display:flex;flex:auto;flex-wrap:nowrap;max-width:100%}.wp-block-search__label{width:100%}.wp-block-search__input{padding:8px;flex-grow:1;min-width:3em;border:1px solid #949494;font-size:inherit;font-family:inherit;line-height:inherit}.wp-block-search.wp-block-search__button-only .wp-block-search__button{margin-left:0}.wp-block-search.wp-block-search__button-inside .wp-block-search__inside-wrapper{padding:4px;border:1px solid #949494}.wp-block-search.wp-block-search__button-inside .wp-block-search__inside-wrapper .wp-block-search__input{border-radius:0;border:none;padding:0 0 0 .25em}.wp-block-search.wp-block-search__button-inside .wp-block-search__inside-wrapper .wp-block-search__input:focus{outline:none}.wp-block-search.wp-block-search__button-inside .wp-block-search__inside-wrapper .wp-block-search__button{padding:.125em .5em}.wp-block-search.aligncenter .wp-block-search__inside-wrapper{margin:auto}.wp-block-separator{border-top:1px solid;border-bottom:1px solid}.wp-block-separator.is-style-dots{background:none!important;border:none;text-align:center;line-height:1;height:auto}.wp-block-separator.is-style-dots:before{content:"···";color:currentColor;font-size:1.5em;letter-spacing:2em;padding-left:2em;font-family:serif}.wp-block-site-logo{line-height:0}.wp-block-site-logo a{display:inline-block}.wp-block-site-logo.is-default-size img{width:120px;height:auto}.wp-block-site-logo a,.wp-block-site-logo img{border-radius:inherit}.wp-block-site-logo.aligncenter{margin-left:auto;margin-right:auto;text-align:center}.wp-block-site-logo.is-style-rounded{border-radius:9999px}.wp-block-social-links{padding-left:0;padding-right:0;text-indent:0;margin-left:0;background:none}.wp-block-social-links .wp-social-link a,.wp-block-social-links .wp-social-link a:hover{text-decoration:none;border-bottom:0;box-shadow:none}.wp-block-social-links .wp-social-link a{padding:.25em}.wp-block-social-links .wp-social-link svg{width:1em;height:1em}.wp-block-social-links .wp-social-link span:not(.screen-reader-text){margin-left:.5em;margin-right:.5em;font-size:.65em}.wp-block-social-links.has-small-icon-size{font-size:16px}.wp-block-social-links,.wp-block-social-links.has-normal-icon-size{font-size:24px}.wp-block-social-links.has-large-icon-size{font-size:36px}.wp-block-social-links.has-huge-icon-size{font-size:48px}.wp-block-social-links.aligncenter{justify-content:center;display:flex}.wp-block-social-links.alignright{justify-content:flex-end}.wp-block-social-link{display:block;border-radius:9999px;transition:transform .1s ease;height:auto}@media (prefers-reduced-motion:reduce){.wp-block-social-link{transition-duration:0s;transition-delay:0s}}.wp-block-social-link a{align-items:center;display:flex;line-height:0;transition:transform .1s ease}.wp-block-social-link:hover{transform:scale(1.1)}.wp-block-social-links .wp-block-social-link .wp-block-social-link-anchor,.wp-block-social-links .wp-block-social-link .wp-block-social-link-anchor:active,.wp-block-social-links .wp-block-social-link .wp-block-social-link-anchor:hover,.wp-block-social-links .wp-block-social-link .wp-block-social-link-anchor:visited,.wp-block-social-links .wp-block-social-link .wp-block-social-link-anchor svg{color:currentColor;fill:currentColor}.wp-block-social-links:not(.is-style-logos-only) .wp-social-link{background-color:#f0f0f0;color:#444}.wp-block-social-links:not(.is-style-logos-only) .wp-social-link-amazon{background-color:#f90;color:#fff}.wp-block-social-links:not(.is-style-logos-only) .wp-social-link-bandcamp{background-color:#1ea0c3;color:#fff}.wp-block-social-links:not(.is-style-logos-only) .wp-social-link-behance{background-color:#0757fe;color:#fff}.wp-block-social-links:not(.is-style-logos-only) .wp-social-link-codepen{background-color:#1e1f26;color:#fff}.wp-block-social-links:not(.is-style-logos-only) .wp-social-link-deviantart{background-color:#02e49b;color:#fff}.wp-block-social-links:not(.is-style-logos-only) .wp-social-link-dribbble{background-color:#e94c89;color:#fff}.wp-block-social-links:not(.is-style-logos-only) .wp-social-link-dropbox{background-color:#4280ff;color:#fff}.wp-block-social-links:not(.is-style-logos-only) .wp-social-link-etsy{background-color:#f45800;color:#fff}.wp-block-social-links:not(.is-style-logos-only) .wp-social-link-facebook{background-color:#1778f2;color:#fff}.wp-block-social-links:not(.is-style-logos-only) .wp-social-link-fivehundredpx{background-color:#000;color:#fff}.wp-block-social-links:not(.is-style-logos-only) .wp-social-link-flickr{background-color:#0461dd;color:#fff}.wp-block-social-links:not(.is-style-logos-only) .wp-social-link-foursquare{background-color:#e65678;color:#fff}.wp-block-social-links:not(.is-style-logos-only) .wp-social-link-github{background-color:#24292d;color:#fff}.wp-block-social-links:not(.is-style-logos-only) .wp-social-link-goodreads{background-color:#eceadd;color:#382110}.wp-block-social-links:not(.is-style-logos-only) .wp-social-link-google{background-color:#ea4434;color:#fff}.wp-block-social-links:not(.is-style-logos-only) .wp-social-link-instagram{background-color:#f00075;color:#fff}.wp-block-social-links:not(.is-style-logos-only) .wp-social-link-lastfm{background-color:#e21b24;color:#fff}.wp-block-social-links:not(.is-style-logos-only) .wp-social-link-linkedin{background-color:#0d66c2;color:#fff}.wp-block-social-links:not(.is-style-logos-only) .wp-social-link-mastodon{background-color:#3288d4;color:#fff}.wp-block-social-links:not(.is-style-logos-only) .wp-social-link-medium{background-color:#02ab6c;color:#fff}.wp-block-social-links:not(.is-style-logos-only) .wp-social-link-meetup{background-color:#f6405f;color:#fff}.wp-block-social-links:not(.is-style-logos-only) .wp-social-link-patreon{background-color:#ff424d;color:#fff}.wp-block-social-links:not(.is-style-logos-only) .wp-social-link-pinterest{background-color:#e60122;color:#fff}.wp-block-social-links:not(.is-style-logos-only) .wp-social-link-pocket{background-color:#ef4155;color:#fff}.wp-block-social-links:not(.is-style-logos-only) .wp-social-link-reddit{background-color:#fe4500;color:#fff}.wp-block-social-links:not(.is-style-logos-only) .wp-social-link-skype{background-color:#0478d7;color:#fff}.wp-block-social-links:not(.is-style-logos-only) .wp-social-link-snapchat{background-color:#fefc00;color:#fff;stroke:#000}.wp-block-social-links:not(.is-style-logos-only) .wp-social-link-soundcloud{background-color:#ff5600;color:#fff}.wp-block-social-links:not(.is-style-logos-only) .wp-social-link-spotify{background-color:#1bd760;color:#fff}.wp-block-social-links:not(.is-style-logos-only) .wp-social-link-telegram{background-color:#2aabee;color:#fff}.wp-block-social-links:not(.is-style-logos-only) .wp-social-link-tiktok{background-color:#000;color:#fff}.wp-block-social-links:not(.is-style-logos-only) .wp-social-link-tumblr{background-color:#011835;color:#fff}.wp-block-social-links:not(.is-style-logos-only) .wp-social-link-twitch{background-color:#6440a4;color:#fff}.wp-block-social-links:not(.is-style-logos-only) .wp-social-link-twitter{background-color:#1da1f2;color:#fff}.wp-block-social-links:not(.is-style-logos-only) .wp-social-link-vimeo{background-color:#1eb7ea;color:#fff}.wp-block-social-links:not(.is-style-logos-only) .wp-social-link-vk{background-color:#4680c2;color:#fff}.wp-block-social-links:not(.is-style-logos-only) .wp-social-link-wordpress{background-color:#3499cd;color:#fff}.wp-block-social-links:not(.is-style-logos-only) .wp-social-link-yelp{background-color:#d32422;color:#fff}.wp-block-social-links:not(.is-style-logos-only) .wp-social-link-youtube{background-color:red;color:#fff}.wp-block-social-links.is-style-logos-only .wp-social-link{background:none}.wp-block-social-links.is-style-logos-only .wp-social-link a{padding:0}.wp-block-social-links.is-style-logos-only .wp-social-link svg{width:1.25em;height:1.25em}.wp-block-social-links.is-style-logos-only .wp-social-link-amazon{color:#f90}.wp-block-social-links.is-style-logos-only .wp-social-link-bandcamp{color:#1ea0c3}.wp-block-social-links.is-style-logos-only .wp-social-link-behance{color:#0757fe}.wp-block-social-links.is-style-logos-only .wp-social-link-codepen{color:#1e1f26}.wp-block-social-links.is-style-logos-only .wp-social-link-deviantart{color:#02e49b}.wp-block-social-links.is-style-logos-only .wp-social-link-dribbble{color:#e94c89}.wp-block-social-links.is-style-logos-only .wp-social-link-dropbox{color:#4280ff}.wp-block-social-links.is-style-logos-only .wp-social-link-etsy{color:#f45800}.wp-block-social-links.is-style-logos-only .wp-social-link-facebook{color:#1778f2}.wp-block-social-links.is-style-logos-only .wp-social-link-fivehundredpx{color:#000}.wp-block-social-links.is-style-logos-only .wp-social-link-flickr{color:#0461dd}.wp-block-social-links.is-style-logos-only .wp-social-link-foursquare{color:#e65678}.wp-block-social-links.is-style-logos-only .wp-social-link-github{color:#24292d}.wp-block-social-links.is-style-logos-only .wp-social-link-goodreads{color:#382110}.wp-block-social-links.is-style-logos-only .wp-social-link-google{color:#ea4434}.wp-block-social-links.is-style-logos-only .wp-social-link-instagram{color:#f00075}.wp-block-social-links.is-style-logos-only .wp-social-link-lastfm{color:#e21b24}.wp-block-social-links.is-style-logos-only .wp-social-link-linkedin{color:#0d66c2}.wp-block-social-links.is-style-logos-only .wp-social-link-mastodon{color:#3288d4}.wp-block-social-links.is-style-logos-only .wp-social-link-medium{color:#02ab6c}.wp-block-social-links.is-style-logos-only .wp-social-link-meetup{color:#f6405f}.wp-block-social-links.is-style-logos-only .wp-social-link-patreon{color:#ff424d}.wp-block-social-links.is-style-logos-only .wp-social-link-pinterest{color:#e60122}.wp-block-social-links.is-style-logos-only .wp-social-link-pocket{color:#ef4155}.wp-block-social-links.is-style-logos-only .wp-social-link-reddit{color:#fe4500}.wp-block-social-links.is-style-logos-only .wp-social-link-skype{color:#0478d7}.wp-block-social-links.is-style-logos-only .wp-social-link-snapchat{color:#fff;stroke:#000}.wp-block-social-links.is-style-logos-only .wp-social-link-soundcloud{color:#ff5600}.wp-block-social-links.is-style-logos-only .wp-social-link-spotify{color:#1bd760}.wp-block-social-links.is-style-logos-only .wp-social-link-telegram{color:#2aabee}.wp-block-social-links.is-style-logos-only .wp-social-link-tiktok{color:#000}.wp-block-social-links.is-style-logos-only .wp-social-link-tumblr{color:#011835}.wp-block-social-links.is-style-logos-only .wp-social-link-twitch{color:#6440a4}.wp-block-social-links.is-style-logos-only .wp-social-link-twitter{color:#1da1f2}.wp-block-social-links.is-style-logos-only .wp-social-link-vimeo{color:#1eb7ea}.wp-block-social-links.is-style-logos-only .wp-social-link-vk{color:#4680c2}.wp-block-social-links.is-style-logos-only .wp-social-link-wordpress{color:#3499cd}.wp-block-social-links.is-style-logos-only .wp-social-link-yelp{color:#d32422}.wp-block-social-links.is-style-logos-only .wp-social-link-youtube{color:red}.wp-block-social-links.is-style-pill-shape .wp-social-link{width:auto}.wp-block-social-links.is-style-pill-shape .wp-social-link a{padding-left:.66667em;padding-right:.66667em}.wp-block-spacer{clear:both}.wp-block-tag-cloud.aligncenter{text-align:center}.wp-block-tag-cloud.alignfull{padding-left:1em;padding-right:1em}.wp-block-tag-cloud a{display:inline-block;margin-right:5px}.wp-block-tag-cloud span{display:inline-block;margin-left:5px;text-decoration:none}.wp-block-tag-cloud.is-style-outline{display:flex;flex-wrap:wrap;gap:1ch}.wp-block-tag-cloud.is-style-outline a{border:1px solid;font-size:unset!important;margin-right:0;padding:1ch 2ch;text-decoration:none!important}.wp-block-table{margin:0 0 1em;overflow-x:auto}.wp-block-table table{border-collapse:collapse;width:100%}.wp-block-table .has-fixed-layout{table-layout:fixed;width:100%}.wp-block-table .has-fixed-layout td,.wp-block-table .has-fixed-layout th{word-break:break-word}.wp-block-table.aligncenter,.wp-block-table.alignleft,.wp-block-table.alignright{display:table;width:auto}.wp-block-table.aligncenter td,.wp-block-table.aligncenter th,.wp-block-table.alignleft td,.wp-block-table.alignleft th,.wp-block-table.alignright td,.wp-block-table.alignright th{word-break:break-word}.wp-block-table .has-subtle-light-gray-background-color{background-color:#f3f4f5}.wp-block-table .has-subtle-pale-green-background-color{background-color:#e9fbe5}.wp-block-table .has-subtle-pale-blue-background-color{background-color:#e7f5fe}.wp-block-table .has-subtle-pale-pink-background-color{background-color:#fcf0ef}.wp-block-table.is-style-stripes{border-spacing:0;border-collapse:inherit;background-color:transparent;border-bottom:1px solid #f0f0f0}.wp-block-table.is-style-stripes tbody tr:nth-child(odd){background-color:#f0f0f0}.wp-block-table.is-style-stripes.has-subtle-light-gray-background-color tbody tr:nth-child(odd){background-color:#f3f4f5}.wp-block-table.is-style-stripes.has-subtle-pale-green-background-color tbody tr:nth-child(odd){background-color:#e9fbe5}.wp-block-table.is-style-stripes.has-subtle-pale-blue-background-color tbody tr:nth-child(odd){background-color:#e7f5fe}.wp-block-table.is-style-stripes.has-subtle-pale-pink-background-color tbody tr:nth-child(odd){background-color:#fcf0ef}.wp-block-table.is-style-stripes td,.wp-block-table.is-style-stripes th{border-color:transparent}.wp-block-table .has-border-color>*,.wp-block-table .has-border-color td,.wp-block-table .has-border-color th,.wp-block-table .has-border-color tr{border-color:inherit}.wp-block-table table[style*=border-style]>*,.wp-block-table table[style*=border-style] td,.wp-block-table table[style*=border-style] th,.wp-block-table table[style*=border-style] tr{border-style:inherit}.wp-block-table table[style*=border-width]>*,.wp-block-table table[style*=border-width] td,.wp-block-table table[style*=border-width] th,.wp-block-table table[style*=border-width] tr{border-width:inherit;border-style:inherit}.wp-block-text-columns,.wp-block-text-columns.aligncenter{display:flex}.wp-block-text-columns .wp-block-column{margin:0 1em;padding:0}.wp-block-text-columns .wp-block-column:first-child{margin-left:0}.wp-block-text-columns .wp-block-column:last-child{margin-right:0}.wp-block-text-columns.columns-2 .wp-block-column{width:50%}.wp-block-text-columns.columns-3 .wp-block-column{width:33.33333%}.wp-block-text-columns.columns-4 .wp-block-column{width:25%}pre.wp-block-verse{font-family:inherit;overflow:auto;white-space:pre-wrap}.wp-block-video{margin:0 0 1em}.wp-block-video video{width:100%}@supports (position:sticky){.wp-block-video [poster]{-o-object-fit:cover;object-fit:cover}}.wp-block-video.aligncenter{text-align:center}.wp-block-video figcaption{margin-top:.5em;margin-bottom:1em}:root{--wp--preset--font-size--normal:16px;--wp--preset--font-size--huge:42px}:root .has-very-light-gray-background-color{background-color:#eee}:root .has-very-dark-gray-background-color{background-color:#313131}:root .has-very-light-gray-color{color:#eee}:root .has-very-dark-gray-color{color:#313131}:root .has-vivid-green-cyan-to-vivid-cyan-blue-gradient-background{background:linear-gradient(135deg,#00d084,#0693e3)}:root .has-purple-crush-gradient-background{background:linear-gradient(135deg,#34e2e4,#4721fb 50%,#ab1dfe)}:root .has-hazy-dawn-gradient-background{background:linear-gradient(135deg,#faaca8,#dad0ec)}:root .has-subdued-olive-gradient-background{background:linear-gradient(135deg,#fafae1,#67a671)}:root .has-atomic-cream-gradient-background{background:linear-gradient(135deg,#fdd79a,#004a59)}:root .has-nightshade-gradient-background{background:linear-gradient(135deg,#330968,#31cdcf)}:root .has-midnight-gradient-background{background:linear-gradient(135deg,#020381,#2874fc)}.has-regular-font-size{font-size:1em}.has-larger-font-size{font-size:2.625em}.has-normal-font-size{font-size:var(--wp--preset--font-size--normal)}.has-huge-font-size{font-size:var(--wp--preset--font-size--huge)}.has-text-align-center{text-align:center}.has-text-align-left{text-align:left}.has-text-align-right{text-align:right}#end-resizable-editor-section{display:none}.aligncenter{clear:both}.items-justified-left{justify-content:flex-start}.items-justified-center{justify-content:center}.items-justified-right{justify-content:flex-end}.items-justified-space-between{justify-content:space-between}.screen-reader-text{border:0;clip:rect(1px,1px,1px,1px);-webkit-clip-path:inset(50%);clip-path:inset(50%);height:1px;margin:-1px;overflow:hidden;padding:0;position:absolute;width:1px;word-wrap:normal!important}.screen-reader-text:focus{background-color:#ddd;clip:auto!important;-webkit-clip-path:none;clip-path:none;color:#444;display:block;font-size:1em;height:auto;left:5px;line-height:normal;padding:15px 23px 14px;text-decoration:none;top:5px;width:auto;z-index:100000}html :where(.has-border-color),html :where([style*=border-width]){border-style:solid}html :where(img[class*=wp-image-]){height:auto;max-width:100%} .wp-block-joinchat-button{border:none!important;text-align:center}.wp-block-joinchat-button figure{display:table;margin:0 auto;padding:0}.wp-block-joinchat-button figcaption{font:normal normal 400 .6em/2em var(--wp--preset--font-family--system-font,sans-serif);margin:0;padding:0}.wp-block-joinchat-button .joinchat-button__qr{background-color:#fff;border:6px solid #25d366;border-radius:30px;box-sizing:content-box;display:block;height:200px;margin:auto;overflow:hidden;padding:10px;width:200px}.wp-block-joinchat-button .joinchat-button__qr canvas,.wp-block-joinchat-button .joinchat-button__qr img{display:block;margin:auto}.wp-block-joinchat-button .joinchat-button__link{align-items:center;background-color:#25d366;border:6px solid #25d366;border-radius:30px;display:inline-flex;flex-flow:row nowrap;justify-content:center;line-height:1.25em;margin:0 auto;text-decoration:none}.wp-block-joinchat-button .joinchat-button__link:before{background:transparent var(--joinchat-ico) no-repeat center;background-size:100%;content:"";display:block;height:1.5em;margin:-.75em .75em -.75em 0;width:1.5em}.wp-block-joinchat-button figure+.joinchat-button__link{margin-top:10px}@media (orientation:landscape)and (min-height:481px),(orientation:portrait)and (min-width:481px){.wp-block-joinchat-button.joinchat-button--qr-only figure+.joinchat-button__link{display:none}}@media (max-width:480px),(orientation:landscape)and (max-height:480px){.wp-block-joinchat-button figure{display:none}} body{--wp--preset--color--black:#000;--wp--preset--color--cyan-bluish-gray:#abb8c3;--wp--preset--color--white:#fff;--wp--preset--color--pale-pink:#f78da7;--wp--preset--color--vivid-red:#cf2e2e;--wp--preset--color--luminous-vivid-orange:#ff6900;--wp--preset--color--luminous-vivid-amber:#fcb900;--wp--preset--color--light-green-cyan:#7bdcb5;--wp--preset--color--vivid-green-cyan:#00d084;--wp--preset--color--pale-cyan-blue:#8ed1fc;--wp--preset--color--vivid-cyan-blue:#0693e3;--wp--preset--color--vivid-purple:#9b51e0;--wp--preset--gradient--vivid-cyan-blue-to-vivid-purple:linear-gradient(135deg,rgba(6,147,227,1) 0%,#9b51e0 100%);--wp--preset--gradient--light-green-cyan-to-vivid-green-cyan:linear-gradient(135deg,#7adcb4 0%,#00d082 100%);--wp--preset--gradient--luminous-vivid-amber-to-luminous-vivid-orange:linear-gradient(135deg,rgba(252,185,0,1) 0%,rgba(255,105,0,1) 100%);--wp--preset--gradient--luminous-vivid-orange-to-vivid-red:linear-gradient(135deg,rgba(255,105,0,1) 0%,#cf2e2e 100%);--wp--preset--gradient--very-light-gray-to-cyan-bluish-gray:linear-gradient(135deg,#eee 0%,#a9b8c3 100%);--wp--preset--gradient--cool-to-warm-spectrum:linear-gradient(135deg,#4aeadc 0%,#9778d1 20%,#cf2aba 40%,#ee2c82 60%,#fb6962 80%,#fef84c 100%);--wp--preset--gradient--blush-light-purple:linear-gradient(135deg,#ffceec 0%,#9896f0 100%);--wp--preset--gradient--blush-bordeaux:linear-gradient(135deg,#fecda5 0%,#fe2d2d 50%,#6b003e 100%);--wp--preset--gradient--luminous-dusk:linear-gradient(135deg,#ffcb70 0%,#c751c0 50%,#4158d0 100%);--wp--preset--gradient--pale-ocean:linear-gradient(135deg,#fff5cb 0%,#b6e3d4 50%,#33a7b5 100%);--wp--preset--gradient--electric-grass:linear-gradient(135deg,#caf880 0%,#71ce7e 100%);--wp--preset--gradient--midnight:linear-gradient(135deg,#020381 0%,#2874fc 100%);--wp--preset--duotone--dark-grayscale:url('#wp-duotone-dark-grayscale');--wp--preset--duotone--grayscale:url('#wp-duotone-grayscale');--wp--preset--duotone--purple-yellow:url('#wp-duotone-purple-yellow');--wp--preset--duotone--blue-red:url('#wp-duotone-blue-red');--wp--preset--duotone--midnight:url('#wp-duotone-midnight');--wp--preset--duotone--magenta-yellow:url('#wp-duotone-magenta-yellow');--wp--preset--duotone--purple-green:url('#wp-duotone-purple-green');--wp--preset--duotone--blue-orange:url('#wp-duotone-blue-orange');--wp--preset--font-size--small:13px;--wp--preset--font-size--medium:20px;--wp--preset--font-size--large:36px;--wp--preset--font-size--x-large:42px}.has-black-color{color:var(--wp--preset--color--black) !important}.has-cyan-bluish-gray-color{color:var(--wp--preset--color--cyan-bluish-gray) !important}.has-white-color{color:var(--wp--preset--color--white) !important}.has-pale-pink-color{color:var(--wp--preset--color--pale-pink) !important}.has-vivid-red-color{color:var(--wp--preset--color--vivid-red) !important}.has-luminous-vivid-orange-color{color:var(--wp--preset--color--luminous-vivid-orange) !important}.has-luminous-vivid-amber-color{color:var(--wp--preset--color--luminous-vivid-amber) !important}.has-light-green-cyan-color{color:var(--wp--preset--color--light-green-cyan) !important}.has-vivid-green-cyan-color{color:var(--wp--preset--color--vivid-green-cyan) !important}.has-pale-cyan-blue-color{color:var(--wp--preset--color--pale-cyan-blue) !important}.has-vivid-cyan-blue-color{color:var(--wp--preset--color--vivid-cyan-blue) !important}.has-vivid-purple-color{color:var(--wp--preset--color--vivid-purple) !important}.has-black-background-color{background-color:var(--wp--preset--color--black) !important}.has-cyan-bluish-gray-background-color{background-color:var(--wp--preset--color--cyan-bluish-gray) !important}.has-white-background-color{background-color:var(--wp--preset--color--white) !important}.has-pale-pink-background-color{background-color:var(--wp--preset--color--pale-pink) !important}.has-vivid-red-background-color{background-color:var(--wp--preset--color--vivid-red) !important}.has-luminous-vivid-orange-background-color{background-color:var(--wp--preset--color--luminous-vivid-orange) !important}.has-luminous-vivid-amber-background-color{background-color:var(--wp--preset--color--luminous-vivid-amber) !important}.has-light-green-cyan-background-color{background-color:var(--wp--preset--color--light-green-cyan) !important}.has-vivid-green-cyan-background-color{background-color:var(--wp--preset--color--vivid-green-cyan) !important}.has-pale-cyan-blue-background-color{background-color:var(--wp--preset--color--pale-cyan-blue) !important}.has-vivid-cyan-blue-background-color{background-color:var(--wp--preset--color--vivid-cyan-blue) !important}.has-vivid-purple-background-color{background-color:var(--wp--preset--color--vivid-purple) !important}.has-black-border-color{border-color:var(--wp--preset--color--black) !important}.has-cyan-bluish-gray-border-color{border-color:var(--wp--preset--color--cyan-bluish-gray) !important}.has-white-border-color{border-color:var(--wp--preset--color--white) !important}.has-pale-pink-border-color{border-color:var(--wp--preset--color--pale-pink) !important}.has-vivid-red-border-color{border-color:var(--wp--preset--color--vivid-red) !important}.has-luminous-vivid-orange-border-color{border-color:var(--wp--preset--color--luminous-vivid-orange) !important}.has-luminous-vivid-amber-border-color{border-color:var(--wp--preset--color--luminous-vivid-amber) !important}.has-light-green-cyan-border-color{border-color:var(--wp--preset--color--light-green-cyan) !important}.has-vivid-green-cyan-border-color{border-color:var(--wp--preset--color--vivid-green-cyan) !important}.has-pale-cyan-blue-border-color{border-color:var(--wp--preset--color--pale-cyan-blue) !important}.has-vivid-cyan-blue-border-color{border-color:var(--wp--preset--color--vivid-cyan-blue) !important}.has-vivid-purple-border-color{border-color:var(--wp--preset--color--vivid-purple) !important}.has-vivid-cyan-blue-to-vivid-purple-gradient-background{background:var(--wp--preset--gradient--vivid-cyan-blue-to-vivid-purple) !important}.has-light-green-cyan-to-vivid-green-cyan-gradient-background{background:var(--wp--preset--gradient--light-green-cyan-to-vivid-green-cyan) !important}.has-luminous-vivid-amber-to-luminous-vivid-orange-gradient-background{background:var(--wp--preset--gradient--luminous-vivid-amber-to-luminous-vivid-orange) !important}.has-luminous-vivid-orange-to-vivid-red-gradient-background{background:var(--wp--preset--gradient--luminous-vivid-orange-to-vivid-red) !important}.has-very-light-gray-to-cyan-bluish-gray-gradient-background{background:var(--wp--preset--gradient--very-light-gray-to-cyan-bluish-gray) !important}.has-cool-to-warm-spectrum-gradient-background{background:var(--wp--preset--gradient--cool-to-warm-spectrum) !important}.has-blush-light-purple-gradient-background{background:var(--wp--preset--gradient--blush-light-purple) !important}.has-blush-bordeaux-gradient-background{background:var(--wp--preset--gradient--blush-bordeaux) !important}.has-luminous-dusk-gradient-background{background:var(--wp--preset--gradient--luminous-dusk) !important}.has-pale-ocean-gradient-background{background:var(--wp--preset--gradient--pale-ocean) !important}.has-electric-grass-gradient-background{background:var(--wp--preset--gradient--electric-grass) !important}.has-midnight-gradient-background{background:var(--wp--preset--gradient--midnight) !important}.has-small-font-size{font-size:var(--wp--preset--font-size--small) !important}.has-medium-font-size{font-size:var(--wp--preset--font-size--medium) !important}.has-large-font-size{font-size:var(--wp--preset--font-size--large) !important}.has-x-large-font-size{font-size:var(--wp--preset--font-size--x-large) !important} /*! normalize.css v7.0.0 | MIT License | github.com/necolas/normalize.css */ button,hr,input{overflow:visible}audio,canvas,progress,video{display:inline-block}progress,sub,sup{vertical-align:baseline}[type=checkbox],[type=radio],legend{box-sizing:border-box;padding:0}html{line-height:1.15;-ms-text-size-adjust:100%;-webkit-text-size-adjust:100%}body,h1,h2,h3,h4,h5,h6{margin:0}article,aside,details,figcaption,figure,footer,header,main,menu,nav,section{display:block}figure{margin:1em 40px}hr{box-sizing:content-box;height:0}code,kbd,pre,samp{font-family:monospace,monospace;font-size:1em}a{background-color:transparent;-webkit-text-decoration-skip:objects}abbr[title]{border-bottom:none;text-decoration:underline;text-decoration:underline dotted}b,strong{font-weight:bolder}dfn{font-style:italic}mark{background-color:#ff0;color:#000}small{font-size:80%}sub,sup{font-size:75%;line-height:0;position:relative}sub{bottom:-.25em}sup{top:-.5em}audio:not([controls]){display:none;height:0}img{border-style:none}svg:not(:root){overflow:hidden}button,input,optgroup,select,textarea{font-size:100%;line-height:1.15;margin:0}button,select{text-transform:none}[type=reset],[type=submit],button,html [type=button]{-webkit-appearance:button}[type=button]::-moz-focus-inner,[type=reset]::-moz-focus-inner,[type=submit]::-moz-focus-inner,button::-moz-focus-inner{border-style:none;padding:0}[type=button]:-moz-focusring,[type=reset]:-moz-focusring,[type=submit]:-moz-focusring,button:-moz-focusring{outline:ButtonText dotted 1px}fieldset{padding:.35em .75em .625em}legend{color:inherit;display:table;max-width:100%;white-space:normal}textarea{overflow:auto}[type=number]::-webkit-inner-spin-button,[type=number]::-webkit-outer-spin-button{height:auto}[type=search]{-webkit-appearance:textfield;outline-offset:-2px}[type=search]::-webkit-search-cancel-button,[type=search]::-webkit-search-decoration{-webkit-appearance:none}::-webkit-file-upload-button{-webkit-appearance:button;font:inherit}summary{display:list-item}[hidden],template{display:none}html{box-sizing:border-box}body{font-size:16px;color:rgba(64,64,64,1)}body.oxygen-aos-enabled{overflow-x:hidden}*,:after,:before{box-sizing:inherit}.ct-section-inner-wrap{margin-left:auto;margin-right:auto;height:100%;min-height:inherit}.ct-section-with-shape-divider{position:relative !important}.oxygen-unslider-container:not(.unslider-fade)>ul{list-style:none;width:0}.oxygen-unslider-container:not(.unslider-fade):not(.unslider-horizontal)>ul>li{opacity:0}.oxygen-unslider-container.unslider-fade>ul>li:not(.unslider-active){opacity:0}div.ct-svg-icon>svg,svg.ct-svg-icon{height:1em !important;fill:currentColor}.ct-columns-inner-wrap{display:-webkit-flex !important;display:-ms-flexbox !important;display:flex !important}.ct-column{float:left !important;word-break:break-word}svg.ct-svg-icon{display:inline-block;width:1em !important}div.ct-svg-icon{display:inline-block;box-sizing:content-box;border-radius:50%;width:auto}div.ct-svg-icon>svg{width:1em !important;display:block}div.ct-fancy-icon{display:inline-flex;border-radius:50%}.ct-fancy-icon>svg{fill:currentColor}.ct-columns-inner-wrap>.ct-column:first-child{margin-left:0 !important}.ct-columns-inner-wrap>.ct-column:last-child{margin-right:0 !important}.ct-video{width:100%}.ct-video>.oxygen-vsb-responsive-video-wrapper{position:relative}.ct-video>.oxygen-vsb-responsive-video-wrapper>iframe{position:absolute;top:0;left:0;width:100%;height:100%}.oxy-nav-menu-list{display:flex;padding:0;margin:0}.oxy-nav-menu .oxy-nav-menu-list li.menu-item{list-style-type:none;display:flex;flex-direction:column}.oxy-nav-menu .oxy-nav-menu-list li.menu-item a{text-decoration:none;border-style:solid;border-width:0;transition-timing-function:ease-in-out;transition-property:background-color,color,border-color;border-color:transparent}.oxy-nav-menu .oxy-nav-menu-list li.current-menu-item>a,.oxy-nav-menu .oxy-nav-menu-list li.menu-item:focus-within>a,.oxy-nav-menu .oxy-nav-menu-list li.menu-item:hover>a{border-color:currentColor}.oxy-nav-menu .menu-item,.oxy-nav-menu .sub-menu{position:relative}.oxy-nav-menu .menu-item .sub-menu{padding:0;flex-direction:column;white-space:nowrap;transition-timing-function:ease-in-out;transition-property:visibility,opacity;visibility:hidden;opacity:0;display:flex;position:absolute;top:100%}.oxy-nav-menu .sub-menu .sub-menu,.oxy-nav-menu.oxy-nav-menu-vertical .sub-menu{left:100%;top:0}.oxy-nav-menu .menu-item:hover>.sub-menu,.oxy-nav-menu .menu-item:focus-within>.sub-menu{visibility:visible;opacity:1}.oxy-nav-menu .sub-menu li.menu-item{flex-direction:column}@keyframes oxy_sticky_header_fadein{0%{opacity:0}100%{opacity:1}}.oxy-sticky-header-fade-in{animation-name:oxy_sticky_header_fadein;animation-duration:.5s;animation-iteration-count:1}.oxy-sticky-header .oxygen-show-in-sticky-only{display:none}.oxy-sticky-header.oxy-sticky-header-active .oxygen-show-in-sticky-only{display:block}.oxy-header-wrapper{position:relative}.oxy-header-row{width:100%;display:block}.oxy-header-container{height:100%;margin-left:auto;margin-right:auto;display:flex;flex-wrap:nowrap;justify-content:flex-start;align-items:stretch}.oxy-header-center,.oxy-header-left,.oxy-header-right{display:flex;align-items:center}.oxy-header .oxygen-only-show-in-overlay,.oxy-video-container{display:none}.oxy-header-left{justify-content:flex-start}.oxy-header-center{flex-grow:1;justify-content:center}.oxy-header-right{justify-content:flex-end}.admin-bar .oxy-sticky-header-active{top:32px !important}@media screen and (max-width:782px){.admin-bar .oxy-sticky-header-active{top:46px !important}}@media screen and (max-width:600px){.admin-bar .oxy-sticky-header-active{top:0 !important}}.oxy-video-background{position:relative;z-index:1}.oxy-video-background .oxy-video-container{display:block;position:absolute;top:0;left:0;right:0;bottom:0;overflow:hidden;z-index:-1}.oxy-video-background .oxy-video-container video{min-width:100%;min-height:100%;width:auto;height:auto;top:50%;left:50%;position:absolute;transform:translate(-50%,-50%)}.oxy-video-overlay{position:absolute;top:0;bottom:0;left:0;right:0}.oxy-map iframe{width:100%;height:100%;display:block}.unslider .unslider-fade ul li.unslider-active{position:relative}.oxy-menu-toggle{cursor:pointer;display:none}.oxy-nav-menu.oxy-nav-menu-open{width:100%;position:fixed;top:0;right:0;left:0;bottom:0;display:flex;align-items:center;justify-content:center;flex-direction:column;overflow:auto;z-index:2147483642 !important;background-color:#fff}.oxy-nav-menu.oxy-nav-menu-open>div:last-child{max-height:100%;overflow:auto;padding-top:2em;padding-bottom:2em;width:100%}.oxy-nav-menu-prevent-overflow{overflow:hidden;height:100%}.oxy-nav-menu.oxy-nav-menu-open .oxy-menu-toggle{display:initial}.oxy-nav-menu.oxy-nav-menu-open .oxy-nav-menu-list{flex-direction:column !important;width:100%}.oxy-nav-menu.oxy-nav-menu-open .oxy-nav-menu-list .menu-item a{text-align:center;border:0 !important;background-color:transparent !important;justify-content:center}.oxy-nav-menu.oxy-nav-menu-open .oxy-nav-menu-hamburger-wrap{position:absolute;top:20px;right:20px;z-index:1}.oxy-nav-menu:not(.oxy-nav-menu-open) .sub-menu{background-color:#fff;z-index:2147483641}.oxy-nav-menu.oxy-nav-menu-open .menu-item .sub-menu,.oxy-nav-menu.oxy-nav-menu-open .menu-item-has-children>a:after{display:none}.oxy-nav-menu.oxy-nav-menu-open.oxy-nav-menu-responsive-dropdowns .menu-item .sub-menu{display:flex;position:static;animation-name:none;visibility:visible;opacity:1;transition-duration:0s !important}.oxy-nav-menu.oxy-nav-menu-open a:not([href]){display:none}.oxy-nav-menu-hamburger-wrap{display:flex;align-items:center;justify-content:center}.oxy-nav-menu-hamburger{display:flex;justify-content:space-between;flex-direction:column}.oxy-nav-menu-hamburger-line{border-radius:2px}.oxy-nav-menu-open .oxy-nav-menu-hamburger{transform:rotate(45deg)}.oxy-nav-menu-open .oxy-nav-menu-hamburger .oxy-nav-menu-hamburger-line{display:none}.oxy-nav-menu-open .oxy-nav-menu-hamburger .oxy-nav-menu-hamburger-line:first-child{display:initial;position:relative}.oxy-nav-menu-open .oxy-nav-menu-hamburger .oxy-nav-menu-hamburger-line:last-child{display:initial;position:relative;transform:rotate(90deg)}.oxy-nav-menu .menu-item a{display:flex;align-items:center}.oxy-nav-menu.oxy-nav-menu-vertical .menu-item a{flex-direction:row}.oxy-nav-menu-dropdowns.oxy-nav-menu-dropdown-arrow .menu-item-has-children>a:after{width:.35em;height:.35em;margin-left:.5em;border-right:.1em solid;border-top:.1em solid;transform:rotate(135deg);content:""}.oxy-nav-menu-dropdowns.oxy-nav-menu-dropdown-arrow .sub-menu .menu-item-has-children>a:after,.oxy-nav-menu-dropdowns.oxy-nav-menu-dropdown-arrow.oxy-nav-menu-vertical .menu-item-has-children>a:after{transform:rotate(45deg)}.oxy-social-icons{display:flex;flex-wrap:wrap;align-items:flex-start;justify-content:flex-start}.oxy-social-icons a{line-height:1;width:1em;height:1em;display:flex;align-items:center;justify-content:center;text-decoration:none}.oxy-social-icons a svg{stroke-width:0;stroke:currentColor;fill:currentColor}.oxy-soundcloud{min-width:300px;min-height:120px}.oxy-soundcloud iframe{width:100%;height:100%}.comment-body .alignleft,.oxy-stock-content-styles .alignleft{margin-right:1em;float:left}.comment-body .alignright,.oxy-stock-content-styles .alignright{margin-left:1em;float:right}.comment-body .aligncenter,.oxy-stock-content-styles .aligncenter{margin-left:auto;margin-right:auto}.comment-body img,.oxy-stock-content-styles img{max-width:100%}.oxy-comment-form .comment-reply-title{margin-bottom:.5em}.oxy-comment-form .logged-in-as{margin-bottom:1em;font-size:.75em}.oxy-comment-form #submit{padding:1em 2em;background-color:#000;color:#fff;cursor:pointer;margin-top:.5em;border:none;font-weight:700}.oxy-comment-form input,.oxy-comment-form textarea{padding:.5em;border-radius:0;border:1px solid #000;color:gray;width:100%}.oxy-comment-form label{font-weight:700}.oxy-comment-form .comment-form>p{margin-top:0;margin-bottom:1em}.oxy-comments h3.comments-title{margin-bottom:1em}.oxy-comments ol.children,.oxy-comments ol.comments-list{list-style:none;margin:0;padding:0}.oxy-comments ol.children{margin-left:50px}.oxy-comments li.comment .comment-body{margin-left:0;margin-right:0;margin-bottom:50px}.oxy-comments li.comment .comment-body .comment-content{margin-bottom:1em}.oxy-comments .comment-meta .comment-author{display:flex;flex-direction:row;align-items:center}.oxy-comments .comment-meta .comment-author .avatar{max-width:64px;max-height:64px;margin-right:.5em}.oxy-comments .comment-meta .comment-author span.says:before{content:" ";white-space:pre}.oxy-progress-bar-overlay-percent,.oxy-progress-bar-overlay-text{line-height:1;white-space:nowrap;color:#fff}.oxy-comments .comment-meta .comment-metadata{font-size:.75em;margin-top:.75em}.oxy-comments .comment-meta .edit-link{margin-left:.5em}.oxy-comments .reply{display:flex}.oxy-comments .reply .comment-reply-link{font-size:.75em}.oxy-comments .comment-meta{flex-wrap:wrap}.oxy-comments .comment-awaiting-moderation{flex-basis:100%}.oxy-login-form p{display:flex;flex-direction:column}.oxy-login-form input{padding:.5em;border-radius:0;border:1px solid #000}.oxy-login-form input[type=submit]{padding:1em 2em;background-color:#000;color:#fff;cursor:pointer;border:none;font-weight:700}.oxy-search-form input{padding:.5em;border-radius:0;border:1px solid #000}.oxy-search-form input[type=submit]{padding:calc(.5em + 1px) 1em;background-color:#000;color:#fff;cursor:pointer;border:none}.oxy-search-form label.screen-reader-text{display:none}.oxy-icon-box-icon{display:flex;flex-shrink:0;flex-grow:0}.oxy-icon-box-content{flex-grow:1;width:100%}.oxy-icon-box-heading,.oxy-icon-box-text{margin:0}.oxy-icon-box{display:flex;align-items:flex-start}.oxy-pricing-box{display:flex;flex-direction:column;position:relative;overflow:hidden}.oxy-pricing-box .oxy-pricing-box-section.oxy-pricing-box-graphic{order:10;display:flex;flex-direction:row}.oxy-pricing-box-graphic>img{max-width:100%;display:block}.oxy-pricing-box .oxy-pricing-box-section.oxy-pricing-box-title{order:20}.oxy-pricing-box .oxy-pricing-box-section.oxy-pricing-box-price{order:30;display:flex;flex-wrap:wrap;flex-direction:row;align-items:baseline;justify-content:center}.oxy-pricing-box-amount{display:flex;align-items:baseline;flex-direction:row}.oxy-pricing-box-currency{align-self:flex-start}.oxy-pricing-box-amount-decimal{align-self:baseline}.oxy-pricing-box-term{margin-left:.4em}.oxy-pricing-box-sale-price{width:100%;flex-grow:0;flex-shrink:0}.oxy-pricing-box .oxy-pricing-box-section.oxy-pricing-box-content{order:40}.oxy-pricing-box .oxy-pricing-box-section.oxy-pricing-box-cta{order:60}@keyframes oxy_progress_bar_width{0%{width:0}100%{width:100%}}@keyframes oxy_progress_bar_stripes{from{background-position:44px 0}to{background-position:0 0}}.oxy-progress-bar-background,.oxy-progress-bar-progress{background-position:top left;background-attachment:fixed;background-size:44px 44px}.oxy-progress-bar{display:flex;flex-direction:column;align-items:center;width:100%}.oxy-progress-bar-background{background-color:#d3d3d3;width:100%}.oxy-progress-bar-progress{padding:20px;display:flex;background-color:#a9a9a9;align-items:center}.oxy-progress-bar-overlay-percent{margin-left:auto;padding-left:1em;font-size:.8em}.oxy-tab,.oxy-tab-content{padding:20px}.oxy-progress-bar-overlay-percent:empty{display:none}.oxy-superbox{display:inline-flex}.oxy-superbox-primary,.oxy-superbox-secondary,.oxy-tabs-wrapper{display:flex}.oxy-superbox-wrap{position:relative;overflow:hidden;display:flex;width:100%}.oxy-superbox-primary{position:relative;top:0;left:0;width:100%}.oxy-superbox-secondary{position:absolute;top:0;left:0;width:100%;height:100%}.oxy-tab{cursor:pointer}.oxy-tabs-contents-content-hidden{display:none !important}.oxy-testimonial{display:flex;width:100%}.oxy-testimonial .oxy-testimonial-photo-wrap{display:flex;flex-direction:column}.oxy-testimonial .oxy-testimonial-photo{border-radius:50%}.oxy-testimonial .oxy-testimonial-content-wrap{display:flex;flex-direction:column;order:2}.oxy-testimonial .oxy-testimonial-author-wrap{display:flex;flex-direction:column}.oxy-testimonial .oxy-testimonial-author,.oxy-testimonial .oxy-testimonial-author-info{display:flex}.oxy-toggle{display:flex;flex-direction:row;cursor:pointer}.oxy-toggle-content{align-self:stretch;flex-grow:1;display:flex;flex-direction:column;justify-content:center}.oxy-expand-collapse-icon{align-self:center;flex-shrink:0;flex-grow:0;margin-right:.4em;text-align:initial;width:1em;height:1em;position:relative;display:inline-block}.oxy-expand-collapse-icon:after,.oxy-expand-collapse-icon:before{content:"";background-color:#000;position:absolute;width:1em;height:.16em;top:calc((1em/2) - .08em);transition:.3s ease-in-out all;border-radius:.03em}.oxy-expand-collapse-icon:after{transform:rotate(-90deg) scale(0)}.oxy-eci-collapsed.oxy-expand-collapse-icon:after{transform:rotate(-180deg)}.oxy-eci-collapsed.oxy-expand-collapse-icon:before{transform:rotate(-90deg)}[data-aos][data-aos=""]{transition-duration:0s !important}body.oxy-modal-active{height:100vh;overflow-y:hidden;position:fixed;right:0;left:0}.oxy-modal-backdrop{display:flex;align-items:center;justify-content:center}body:not(.oxygen-builder-body) .oxy-modal-backdrop{display:none}body.oxygen-builder-body .oxy-modal-backdrop{height:100vh}.oxy-modal-backdrop.live{position:fixed;top:0;left:0;width:100%;height:100%;z-index:1400}.oxy-modal-backdrop.hidden{display:none}.oxy-modal-backdrop.left{flex-direction:column;align-items:flex-start}.oxy-modal-backdrop.right{flex-direction:column;align-items:flex-end}.oxy-modal-backdrop.top{flex-direction:row;align-items:flex-start}.oxy-modal-backdrop.bottom{flex-direction:row;align-items:flex-end}.oxy-modal-backdrop.upper_left{flex-direction:row;align-items:flex-start;justify-content:flex-start}.oxy-modal-backdrop.upper_right{flex-direction:row;align-items:flex-start;justify-content:flex-end}.oxy-modal-backdrop.bottom_left{flex-direction:row;align-items:flex-end;justify-content:flex-start}.oxy-modal-backdrop.bottom_right{flex-direction:row;align-items:flex-end;justify-content:flex-end}.oxy-modal-backdrop .ct-modal{background-color:#fff;max-height:100vh;overflow-y:auto}div.oxy-dynamic-list div.oxy-product-images.oxy-woo-element{align-self:stretch}div.oxy-repeater-pages,div.oxy-repeater-pages-wrap{display:flex}.oxy-rich-text p:first-child{margin-block-start:0}.oxy-rich-text p:last-child{margin-block-end:0}:-webkit-any(li,div._important),:is(li,div._important){display:list-item}:-webkit-any(table,div._important),:is(table,div._important){display:table}:is(thead,div._important),:-webkit-any(thead,div._important){display:table-header-group}:is(tr,div._important),:-webkit-any(tr,div._important){display:table-row}:is(tbody,div._important),:-webkit-any(tbody,div._important){display:table-row-group}:is(th,td,div._important),:-webkit-any(th,td,div._important){display:table-cell}:is(caption,div._important),:-webkit-any(caption,div._important){display:table-caption}:is(colgroup,div._important),:-webkit-any(colgroup,div._important){display:table-column-group}:is(col,div._important),:-webkit-any(col,div._important){display:table-column}:is(tfoot,div._important),:-webkit-any(tfoot,div._important){display:table-footer-group} :root{--primary-color:#2d4ddb;--dark-color:#060b23;--paragraph-color:#444;--border-color:#dcdfe4;--placeholder-color:#edf0f9;--background-color:#f9fafb;--secondary-color:#33335c;--light-color:#fff;--paragraph-alt-color:#d1d5db;--border-alt-color:#47476b;--placeholder-alt-color:#faf5f0;--background-alt-color:#f5f5f5;--tertiary-color:#eb5757;--black-color:#191919;--white-color:#fff;--success-color:#38a169;--warning-color:#d69e2e;--error-color:#e53e3e;--success-light-color:#f0fff4;--warning-light-color:ivory;--error-light-color:#fff5f5;--extra-color-1:#fff;--extra-color-2:#fff;--extra-color-3:#fff;--extra-color-4:#fff;--primary-hover-color:rgba(31,58,183,1);--secondary-hover-color:rgba(32,32,59,1);--primary-alt-color:rgba(220,225,249,1);--secondary-alt-color:rgba(228,228,240,1);--primary-alt-hover-color:rgba(176,187,241,1);--secondary-alt-hover-color:rgba(195,195,222,1);--primary-rgb-vals:45,77,219;--secondary-rgb-vals:51,51,92;--transparent-color:transparent;--dark-rgb-vals:6,11,35;--paragraph-rgb-vals:68,68,68;--tertiary-rgb-vals:235,87,87;--black-rgb-vals:25,25,25;--success-rgb-vals:56,161,105;--warning-rgb-vals:214,158,46;--error-rgb-vals:229,62,62;--extra-color-1-rgb-vals:255,255,255;--extra-color-2-rgb-vals:255,255,255;--extra-color-3-rgb-vals:255,255,255;--extra-color-4-rgb-vals:255,255,255}html{font-size:62.5%}body{font-size:1.7rem}:root{--desktop-text-base:1.7;--responsive-spacing-ratio:70;--step-gap-px:4;--mobile-text-base:1.6;--responsive-text-ratio:.7;--smallest-font-size:1.5;--h-font-weight:700;--desktop-type-scale-ratio:1.25;--mobile-type-scale-ratio:1.2;--viewport-min:48;--viewport-max:112;--lh-65-150:.98;--lh-49-64:1;--lh-37-48:1.1;--lh-31-36:1.2;--lh-25-30:1.33;--lh-21-24:1.45;--lh-17-20:1.54;--lh-13-16:1.68;--desktop-h6:2.125;--desktop-h5:2.65625;--desktop-h4:3.3203125;--desktop-h3:4.150390625;--desktop-h2:5.18798828125;--desktop-h1:6.4849853515625;--desktop-hero:8.1062316894531;--mobile-h6:1.92;--mobile-h5:2.304;--mobile-h4:2.7648;--mobile-h3:3.31776;--mobile-h2:3.981312;--mobile-h1:4.7775744;--mobile-hero:5.73308928;--desktop-xs:1.275;--desktop-sm:1.4875;--desktop-base:1.7;--desktop-lg:1.9125;--desktop-xl:2.125;--desktop-2xl:2.55;--desktop-3xl:2.975;--desktop-4xl:3.825;--desktop-5xl:4.675;--desktop-6xl:5.95;--desktop-7xl:7.225;--desktop-8xl:9.775;--desktop-9xl:11.9;--mobile-xs:.8925;--mobile-sm:1.04125;--mobile-base:1.19;--mobile-lg:1.33875;--mobile-xl:1.4875;--mobile-2xl:1.785;--mobile-3xl:2.0825;--mobile-4xl:2.6775;--mobile-5xl:3.2725;--mobile-6xl:4.165;--mobile-7xl:5.0575;--mobile-8xl:6.8425;--mobile-9xl:8.33;--lh-hero:.99;--lh-h1:1.04;--lh-h2:1.05;--lh-h3:1.15;--lh-h4:1.265;--lh-h5:1.39;--lh-h6:1.495;--lh-xs:1.68;--lh-sm:1.68;--lh-base:1.61;--lh-lg:1.61;--lh-xl:1.565;--lh-2xl:1.435;--lh-3xl:1.39;--lh-4xl:1.215;--lh-5xl:1.15;--lh-6xl:1.05;--lh-7xl:.99;--lh-8xl:.98;--lh-9xl:.98} :root{--joinchat-ico:url("data:image/svg+xml;charset=utf-8,%3Csvg xmlns='http://www.w3.org/2000/svg' viewBox='0 0 24 24'%3E%3Cpath fill='%23fff' d='M3.516 3.516c4.686-4.686 12.284-4.686 16.97 0 4.686 4.686 4.686 12.283 0 16.97a12.004 12.004 0 0 1-13.754 2.299l-5.814.735a.392.392 0 0 1-.438-.44l.748-5.788A12.002 12.002 0 0 1 3.517 3.517zm3.61 17.043.3.158a9.846 9.846 0 0 0 11.534-1.758c3.843-3.843 3.843-10.074 0-13.918-3.843-3.843-10.075-3.843-13.918 0a9.846 9.846 0 0 0-1.747 11.554l.16.303-.51 3.942a.196.196 0 0 0 .219.22l3.961-.501zm6.534-7.003-.933 1.164a9.843 9.843 0 0 1-3.497-3.495l1.166-.933a.792.792 0 0 0 .23-.94L9.561 6.96a.793.793 0 0 0-.924-.445 1291.6 1291.6 0 0 0-2.023.524.797.797 0 0 0-.588.88 11.754 11.754 0 0 0 10.005 10.005.797.797 0 0 0 .88-.587l.525-2.023a.793.793 0 0 0-.445-.923L14.6 13.327a.792.792 0 0 0-.94.23z'/%3E%3C/svg%3E");--joinchat-font:-apple-system,blinkmacsystemfont,"Segoe UI",roboto,oxygen-sans,ubuntu,cantarell,"Helvetica Neue",sans-serif}.joinchat{--bottom:20px;--sep:20px;--s:60px;display:none;position:fixed;z-index:9000;right:var(--sep);bottom:var(--bottom);font:normal normal normal 16px/1.625em var(--joinchat-font);letter-spacing:0;animation:joinchat_show .5s cubic-bezier(.18,.89,.32,1.28) 10ms both;transform:scale3d(0,0,0);transform-origin:calc(var(--s)/-2) calc(var(--s)/-4);-webkit-user-select:none;-moz-user-select:none;user-select:none;touch-action:manipulation;-webkit-font-smoothing:antialiased;-webkit-tap-highlight-color:rgb(0 0 0/0)}.joinchat *,.joinchat :after,.joinchat :before{box-sizing:border-box}.joinchat--show{display:block;transform:scaleX(1)}.joinchat--left{right:auto;left:var(--sep)}.joinchat--noanim{animation:none}.joinchat__button{position:absolute;z-index:2;bottom:8px;right:8px;height:var(--s);min-width:var(--s);background:#25d366;color:inherit;border-radius:calc(var(--s)/2);box-shadow:1px 6px 24px 0 rgba(7,94,84,.24);cursor:pointer;transition:background-color .2s linear}.joinchat__button:hover{background:#128c7e}.joinchat__button:active{background:#128c7e;transition:none}.joinchat--left .joinchat__button{right:auto;left:8px}.joinchat__button__open{width:var(--s);height:var(--s);border-radius:50%;background:rgb(0 0 0/0) var(--joinchat-ico) 50% no-repeat;background-size:60%;overflow:hidden}.joinchat__button__image{position:absolute;top:1px;right:1px;width:calc(var(--s) - 2px);height:calc(var(--s) - 2px);border-radius:50%;overflow:hidden;opacity:0}.joinchat__button__image img{display:block;width:100%;height:100%;object-fit:cover}.joinchat--show .joinchat__button__image{animation:joinchat_image_loop 20s linear 5s infinite normal both}.joinchat--image .joinchat__button__image{opacity:1;animation:none}.joinchat__tooltip{position:absolute;top:calc(var(--s)/2 - 16px);right:calc(var(--s) + 16px);max-width:calc(100vw - var(--s) - 45px);height:32px;padding:0 14px;border:none;border-radius:16px;background:#fff;color:rgba(0,0,0,.8);line-height:31px;white-space:nowrap;opacity:0;transition:opacity .3s ease-out .4s;filter:drop-shadow(0 1px 4px rgba(0,0,0,.4));pointer-events:none}.joinchat__tooltip:after{content:"";display:block;position:absolute;top:10px;right:-6px;border:8px solid transparent;border-width:6px 0 6px 8px;border-left-color:#fff}.joinchat__tooltip div{width:-moz-max-content;width:max-content;max-width:100%;overflow:hidden;text-overflow:ellipsis}.joinchat--tooltip .joinchat__tooltip{animation:joinchat_tootlip 20s linear 5s 1 normal both}.joinchat--left .joinchat__tooltip{right:auto;left:calc(var(--s) + 16px)}.joinchat--left .joinchat__tooltip:after{left:-6px;right:auto;border-color:transparent;border-width:6px 8px 6px 0;border-right-color:#fff}.joinchat__qr{position:absolute;bottom:calc(var(--s) + 16px);right:0;display:none;flex-direction:column-reverse;width:228px;min-height:200px;padding:14px 14px 10px;border:none;border-radius:16px;background:#fff;color:rgba(0,0,0,.8);text-align:center;white-space:nowrap;filter:drop-shadow(0 1px 4px rgba(0,0,0,.4));animation:joinchat_badge_in .4s cubic-bezier(.11,.84,.83,1.01) .5s both;pointer-events:none}.joinchat__qr:after{content:"";display:block;position:absolute;bottom:-6px;right:calc(var(--s)/2 - 6px);border:8px solid transparent;border-width:8px 6px 0;border-top-color:#fff}.joinchat--left .joinchat__qr{left:0;right:auto}.joinchat--left .joinchat__qr:after{left:calc(var(--s)/2 - 6px);right:auto}.joinchat__qr div{font-size:14px;color:#4a4a4a;overflow:hidden;text-overflow:ellipsis}.joinchat__qr canvas{display:block;width:200px;height:200px;margin:0}@keyframes joinchat_show{0%{transform:scale3d(0,0,0)}to{transform:scaleX(1)}}@keyframes joinchat_badge_in{0%{opacity:0;transform:translate3d(0,50px,0)}to{opacity:1;transform:translateZ(0)}}@keyframes joinchat_image_loop{0%{opacity:0}3%,20%{opacity:1}25%,to{opacity:0}}@keyframes joinchat_tootlip{0%{opacity:0;transform:scaleY(0)}1%,20%{opacity:1;transform:scaleX(1)}25%,to{opacity:0;transform:scaleX(1)}}.joinchat__woo-btn__wrapper{clear:both}.joinchat__woo-btn{--s:40px;display:inline-block;box-sizing:border-box;height:var(--s);max-width:100%;padding:0 calc(var(--s)/2) 0 var(--s);background:#25d366 var(--joinchat-ico) calc(var(--s)*0.2) 50% no-repeat;background-size:calc(var(--s)*0.6);color:#fff;border-radius:calc(var(--s)/2);font:700 normal calc(var(--s)*0.35)/var(--s) var(--joinchat-font);white-space:nowrap;text-overflow:ellipsis;overflow:hidden;cursor:pointer;transition:background-color .2s}.joinchat__woo-btn:empty{padding-right:0}.joinchat__woo-btn:hover{background-color:#128c7e}@media (orientation:landscape) and (height >= 481px),(orientation:portrait) and (width >= 481px){.joinchat--mobile{display:none!important}}@media (width <= 767px){.joinchat--footer-bar{--bottom:76px!important}}@media (orientation:landscape) and (height <= 480px),(width <= 480px){.joinchat{--bottom:6px;--sep:6px}}@media (hover:hover){.joinchat__button:hover .joinchat__tooltip{opacity:1;animation:none;transition:opacity .2s}.joinchat--btn .joinchat__button:hover .joinchat__qr{display:flex}}@media (prefers-reduced-motion){.joinchat{animation:none}} .joinchat{--red:129;--green:215;--blue:66} .seopress-user-consent{left:50%;position:fixed;z-index:8000;padding:20px;display:inline-flex;justify-content:center;border:1px solid #ccc;max-width:100%;width:100%;top:0;transform:translate(-50%,0%);text-align:center;background:#f1f1f1}@media (max-width:782px){.seopress-user-consent{display:block}}.seopress-user-consent.seopress-user-message p:first-child{margin-right:20px}.seopress-user-consent p{margin:0;font-size:.8em;align-self:center}.seopress-user-consent button{vertical-align:middle;margin:0;font-size:14px}#seopress-user-consent-close{margin:0;position:relative;font-weight:700;border:1px solid #ccc;background:0 0;color:inherit}#seopress-user-consent-close:hover{cursor:pointer;background:#222;color:#fff}.seopress-user-consent-hide{display:none}.seopress-edit-choice{background:0 0;justify-content:start;z-index:7500;border:none;width:inherit;transform:none;left:inherit;bottom:0;top:inherit} .unslider{overflow:auto;margin:0;padding:0}.unslider-wrap{position:relative}.unslider-wrap.unslider-carousel>li{float:left}.unslider-vertical>ul{height:100%}.unslider-vertical li{float:none;width:100%}.unslider-fade{position:relative}.unslider-fade .unslider-wrap li{position:absolute;left:0;top:0;right:0;z-index:8}.unslider-fade .unslider-wrap li.unslider-active{z-index:10}.unslider li,.unslider ol,.unslider ul{list-style:none;margin:0;padding:0;border:none}.unslider-arrow{position:absolute;left:20px;z-index:2;cursor:pointer}.unslider-arrow.next{left:auto;right:20px}.unslider-nav ol{list-style:none;text-align:center}.unslider-nav ol li{display:inline-block;width:6px;height:6px;margin:0 4px;background:0 0;border-radius:5px;overflow:hidden;text-indent:-999em;border:2px solid #fff;cursor:pointer}.unslider-nav ol li.unslider-active{background:#fff;cursor:default}.unslider-arrow{background:rgba(0,0,0,.2) url("data:image/png;base64,iVBORw0KGgoAAAANSUhEUgAAAAkAAAAQCAQAAABuQZ3IAAAAi0lEQVR4AU3OISBEQQBAwS0AACS9NxqQgCZpkiYBVddFvWhAAUABAPQCAGC4g/0vTnrBqCfDIZl70J+kMUBPpEwT4FNXxBxz4F1HxHyr4EVTxBLb4EFNxEon4CJSlVNw9AcV9sC16h8osgke1P1ArgXwouVvdQq86ww/GQefusNf7kBviBlxpT8k+gL/Wox4r1d4MwAAAABJRU5ErkJggg==") no-repeat scroll 50% 50%/7px 11px;border-radius:32px;display:block;height:32px;margin-top:-16px;opacity:.6;overflow:hidden;text-indent:-999em;top:50%;transition:opacity .2s ease 0s;width:32px}.unslider-arrow:hover{opacity:1}.unslider-arrow.prev{left:0;right:auto;transform:rotate(-180deg)}.unslider-arrow.next{left:auto;right:0}.unslider{position:relative;overflow:visible;padding:0 40px}.unslider-nav ol li{box-sizing:content-box;box-shadow:0px 0px 4px rgba(0,0,0,.2),0px 0px 1px rgba(0,0,0,.2) inset}.unslider-nav ol li.unslider-active{box-shadow:0px 0px 4px rgba(0,0,0,.2)}.unslider-wrap.unslider-carousel>li{padding:5px} .ct-FontAwesomeicon-close{width:.78571428571429em} .ct-FontAwesomeicon-home{width:.92857142857143em} .ct-FontAwesomeicon-phone{width:.78571428571429em} .ct-FontAwesomeicon-bars{width:.85714285714286em} .ct-FontAwesomeicon-angle-down{width:.64285714285714em} [data-aos][data-aos][data-aos-duration="50"],body[data-aos-duration="50"] [data-aos]{transition-duration:50ms}[data-aos][data-aos][data-aos-delay="50"],body[data-aos-delay="50"] [data-aos]{transition-delay:0}[data-aos][data-aos][data-aos-delay="50"].aos-animate,body[data-aos-delay="50"] [data-aos].aos-animate{transition-delay:50ms}[data-aos][data-aos][data-aos-duration="100"],body[data-aos-duration="100"] [data-aos]{transition-duration:.1s}[data-aos][data-aos][data-aos-delay="100"],body[data-aos-delay="100"] [data-aos]{transition-delay:0}[data-aos][data-aos][data-aos-delay="100"].aos-animate,body[data-aos-delay="100"] [data-aos].aos-animate{transition-delay:.1s}[data-aos][data-aos][data-aos-duration="150"],body[data-aos-duration="150"] [data-aos]{transition-duration:.15s}[data-aos][data-aos][data-aos-delay="150"],body[data-aos-delay="150"] [data-aos]{transition-delay:0}[data-aos][data-aos][data-aos-delay="150"].aos-animate,body[data-aos-delay="150"] [data-aos].aos-animate{transition-delay:.15s}[data-aos][data-aos][data-aos-duration="200"],body[data-aos-duration="200"] [data-aos]{transition-duration:.2s}[data-aos][data-aos][data-aos-delay="200"],body[data-aos-delay="200"] [data-aos]{transition-delay:0}[data-aos][data-aos][data-aos-delay="200"].aos-animate,body[data-aos-delay="200"] [data-aos].aos-animate{transition-delay:.2s}[data-aos][data-aos][data-aos-duration="250"],body[data-aos-duration="250"] [data-aos]{transition-duration:.25s}[data-aos][data-aos][data-aos-delay="250"],body[data-aos-delay="250"] [data-aos]{transition-delay:0}[data-aos][data-aos][data-aos-delay="250"].aos-animate,body[data-aos-delay="250"] [data-aos].aos-animate{transition-delay:.25s}[data-aos][data-aos][data-aos-duration="300"],body[data-aos-duration="300"] [data-aos]{transition-duration:.3s}[data-aos][data-aos][data-aos-delay="300"],body[data-aos-delay="300"] [data-aos]{transition-delay:0}[data-aos][data-aos][data-aos-delay="300"].aos-animate,body[data-aos-delay="300"] [data-aos].aos-animate{transition-delay:.3s}[data-aos][data-aos][data-aos-duration="350"],body[data-aos-duration="350"] [data-aos]{transition-duration:.35s}[data-aos][data-aos][data-aos-delay="350"],body[data-aos-delay="350"] [data-aos]{transition-delay:0}[data-aos][data-aos][data-aos-delay="350"].aos-animate,body[data-aos-delay="350"] [data-aos].aos-animate{transition-delay:.35s}[data-aos][data-aos][data-aos-duration="400"],body[data-aos-duration="400"] [data-aos]{transition-duration:.4s}[data-aos][data-aos][data-aos-delay="400"],body[data-aos-delay="400"] [data-aos]{transition-delay:0}[data-aos][data-aos][data-aos-delay="400"].aos-animate,body[data-aos-delay="400"] [data-aos].aos-animate{transition-delay:.4s}[data-aos][data-aos][data-aos-duration="450"],body[data-aos-duration="450"] [data-aos]{transition-duration:.45s}[data-aos][data-aos][data-aos-delay="450"],body[data-aos-delay="450"] [data-aos]{transition-delay:0}[data-aos][data-aos][data-aos-delay="450"].aos-animate,body[data-aos-delay="450"] [data-aos].aos-animate{transition-delay:.45s}[data-aos][data-aos][data-aos-duration="500"],body[data-aos-duration="500"] [data-aos]{transition-duration:.5s}[data-aos][data-aos][data-aos-delay="500"],body[data-aos-delay="500"] [data-aos]{transition-delay:0}[data-aos][data-aos][data-aos-delay="500"].aos-animate,body[data-aos-delay="500"] [data-aos].aos-animate{transition-delay:.5s}[data-aos][data-aos][data-aos-duration="550"],body[data-aos-duration="550"] [data-aos]{transition-duration:.55s}[data-aos][data-aos][data-aos-delay="550"],body[data-aos-delay="550"] [data-aos]{transition-delay:0}[data-aos][data-aos][data-aos-delay="550"].aos-animate,body[data-aos-delay="550"] [data-aos].aos-animate{transition-delay:.55s}[data-aos][data-aos][data-aos-duration="600"],body[data-aos-duration="600"] [data-aos]{transition-duration:.6s}[data-aos][data-aos][data-aos-delay="600"],body[data-aos-delay="600"] [data-aos]{transition-delay:0}[data-aos][data-aos][data-aos-delay="600"].aos-animate,body[data-aos-delay="600"] [data-aos].aos-animate{transition-delay:.6s}[data-aos][data-aos][data-aos-duration="650"],body[data-aos-duration="650"] [data-aos]{transition-duration:.65s}[data-aos][data-aos][data-aos-delay="650"],body[data-aos-delay="650"] [data-aos]{transition-delay:0}[data-aos][data-aos][data-aos-delay="650"].aos-animate,body[data-aos-delay="650"] [data-aos].aos-animate{transition-delay:.65s}[data-aos][data-aos][data-aos-duration="700"],body[data-aos-duration="700"] [data-aos]{transition-duration:.7s}[data-aos][data-aos][data-aos-delay="700"],body[data-aos-delay="700"] [data-aos]{transition-delay:0}[data-aos][data-aos][data-aos-delay="700"].aos-animate,body[data-aos-delay="700"] [data-aos].aos-animate{transition-delay:.7s}[data-aos][data-aos][data-aos-duration="750"],body[data-aos-duration="750"] [data-aos]{transition-duration:.75s}[data-aos][data-aos][data-aos-delay="750"],body[data-aos-delay="750"] [data-aos]{transition-delay:0}[data-aos][data-aos][data-aos-delay="750"].aos-animate,body[data-aos-delay="750"] [data-aos].aos-animate{transition-delay:.75s}[data-aos][data-aos][data-aos-duration="800"],body[data-aos-duration="800"] [data-aos]{transition-duration:.8s}[data-aos][data-aos][data-aos-delay="800"],body[data-aos-delay="800"] [data-aos]{transition-delay:0}[data-aos][data-aos][data-aos-delay="800"].aos-animate,body[data-aos-delay="800"] [data-aos].aos-animate{transition-delay:.8s}[data-aos][data-aos][data-aos-duration="850"],body[data-aos-duration="850"] [data-aos]{transition-duration:.85s}[data-aos][data-aos][data-aos-delay="850"],body[data-aos-delay="850"] [data-aos]{transition-delay:0}[data-aos][data-aos][data-aos-delay="850"].aos-animate,body[data-aos-delay="850"] [data-aos].aos-animate{transition-delay:.85s}[data-aos][data-aos][data-aos-duration="900"],body[data-aos-duration="900"] [data-aos]{transition-duration:.9s}[data-aos][data-aos][data-aos-delay="900"],body[data-aos-delay="900"] [data-aos]{transition-delay:0}[data-aos][data-aos][data-aos-delay="900"].aos-animate,body[data-aos-delay="900"] [data-aos].aos-animate{transition-delay:.9s}[data-aos][data-aos][data-aos-duration="950"],body[data-aos-duration="950"] [data-aos]{transition-duration:.95s}[data-aos][data-aos][data-aos-delay="950"],body[data-aos-delay="950"] [data-aos]{transition-delay:0}[data-aos][data-aos][data-aos-delay="950"].aos-animate,body[data-aos-delay="950"] [data-aos].aos-animate{transition-delay:.95s}[data-aos][data-aos][data-aos-duration="1000"],body[data-aos-duration="1000"] [data-aos]{transition-duration:1s}[data-aos][data-aos][data-aos-delay="1000"],body[data-aos-delay="1000"] [data-aos]{transition-delay:0}[data-aos][data-aos][data-aos-delay="1000"].aos-animate,body[data-aos-delay="1000"] [data-aos].aos-animate{transition-delay:1s}[data-aos][data-aos][data-aos-duration="1050"],body[data-aos-duration="1050"] [data-aos]{transition-duration:1.05s}[data-aos][data-aos][data-aos-delay="1050"],body[data-aos-delay="1050"] [data-aos]{transition-delay:0}[data-aos][data-aos][data-aos-delay="1050"].aos-animate,body[data-aos-delay="1050"] [data-aos].aos-animate{transition-delay:1.05s}[data-aos][data-aos][data-aos-duration="1100"],body[data-aos-duration="1100"] [data-aos]{transition-duration:1.1s}[data-aos][data-aos][data-aos-delay="1100"],body[data-aos-delay="1100"] [data-aos]{transition-delay:0}[data-aos][data-aos][data-aos-delay="1100"].aos-animate,body[data-aos-delay="1100"] [data-aos].aos-animate{transition-delay:1.1s}[data-aos][data-aos][data-aos-duration="1150"],body[data-aos-duration="1150"] [data-aos]{transition-duration:1.15s}[data-aos][data-aos][data-aos-delay="1150"],body[data-aos-delay="1150"] [data-aos]{transition-delay:0}[data-aos][data-aos][data-aos-delay="1150"].aos-animate,body[data-aos-delay="1150"] [data-aos].aos-animate{transition-delay:1.15s}[data-aos][data-aos][data-aos-duration="1200"],body[data-aos-duration="1200"] [data-aos]{transition-duration:1.2s}[data-aos][data-aos][data-aos-delay="1200"],body[data-aos-delay="1200"] [data-aos]{transition-delay:0}[data-aos][data-aos][data-aos-delay="1200"].aos-animate,body[data-aos-delay="1200"] [data-aos].aos-animate{transition-delay:1.2s}[data-aos][data-aos][data-aos-duration="1250"],body[data-aos-duration="1250"] [data-aos]{transition-duration:1.25s}[data-aos][data-aos][data-aos-delay="1250"],body[data-aos-delay="1250"] [data-aos]{transition-delay:0}[data-aos][data-aos][data-aos-delay="1250"].aos-animate,body[data-aos-delay="1250"] [data-aos].aos-animate{transition-delay:1.25s}[data-aos][data-aos][data-aos-duration="1300"],body[data-aos-duration="1300"] [data-aos]{transition-duration:1.3s}[data-aos][data-aos][data-aos-delay="1300"],body[data-aos-delay="1300"] [data-aos]{transition-delay:0}[data-aos][data-aos][data-aos-delay="1300"].aos-animate,body[data-aos-delay="1300"] [data-aos].aos-animate{transition-delay:1.3s}[data-aos][data-aos][data-aos-duration="1350"],body[data-aos-duration="1350"] [data-aos]{transition-duration:1.35s}[data-aos][data-aos][data-aos-delay="1350"],body[data-aos-delay="1350"] [data-aos]{transition-delay:0}[data-aos][data-aos][data-aos-delay="1350"].aos-animate,body[data-aos-delay="1350"] [data-aos].aos-animate{transition-delay:1.35s}[data-aos][data-aos][data-aos-duration="1400"],body[data-aos-duration="1400"] [data-aos]{transition-duration:1.4s}[data-aos][data-aos][data-aos-delay="1400"],body[data-aos-delay="1400"] [data-aos]{transition-delay:0}[data-aos][data-aos][data-aos-delay="1400"].aos-animate,body[data-aos-delay="1400"] [data-aos].aos-animate{transition-delay:1.4s}[data-aos][data-aos][data-aos-duration="1450"],body[data-aos-duration="1450"] [data-aos]{transition-duration:1.45s}[data-aos][data-aos][data-aos-delay="1450"],body[data-aos-delay="1450"] [data-aos]{transition-delay:0}[data-aos][data-aos][data-aos-delay="1450"].aos-animate,body[data-aos-delay="1450"] [data-aos].aos-animate{transition-delay:1.45s}[data-aos][data-aos][data-aos-duration="1500"],body[data-aos-duration="1500"] [data-aos]{transition-duration:1.5s}[data-aos][data-aos][data-aos-delay="1500"],body[data-aos-delay="1500"] [data-aos]{transition-delay:0}[data-aos][data-aos][data-aos-delay="1500"].aos-animate,body[data-aos-delay="1500"] [data-aos].aos-animate{transition-delay:1.5s}[data-aos][data-aos][data-aos-duration="1550"],body[data-aos-duration="1550"] [data-aos]{transition-duration:1.55s}[data-aos][data-aos][data-aos-delay="1550"],body[data-aos-delay="1550"] [data-aos]{transition-delay:0}[data-aos][data-aos][data-aos-delay="1550"].aos-animate,body[data-aos-delay="1550"] [data-aos].aos-animate{transition-delay:1.55s}[data-aos][data-aos][data-aos-duration="1600"],body[data-aos-duration="1600"] [data-aos]{transition-duration:1.6s}[data-aos][data-aos][data-aos-delay="1600"],body[data-aos-delay="1600"] [data-aos]{transition-delay:0}[data-aos][data-aos][data-aos-delay="1600"].aos-animate,body[data-aos-delay="1600"] [data-aos].aos-animate{transition-delay:1.6s}[data-aos][data-aos][data-aos-duration="1650"],body[data-aos-duration="1650"] [data-aos]{transition-duration:1.65s}[data-aos][data-aos][data-aos-delay="1650"],body[data-aos-delay="1650"] [data-aos]{transition-delay:0}[data-aos][data-aos][data-aos-delay="1650"].aos-animate,body[data-aos-delay="1650"] [data-aos].aos-animate{transition-delay:1.65s}[data-aos][data-aos][data-aos-duration="1700"],body[data-aos-duration="1700"] [data-aos]{transition-duration:1.7s}[data-aos][data-aos][data-aos-delay="1700"],body[data-aos-delay="1700"] [data-aos]{transition-delay:0}[data-aos][data-aos][data-aos-delay="1700"].aos-animate,body[data-aos-delay="1700"] [data-aos].aos-animate{transition-delay:1.7s}[data-aos][data-aos][data-aos-duration="1750"],body[data-aos-duration="1750"] [data-aos]{transition-duration:1.75s}[data-aos][data-aos][data-aos-delay="1750"],body[data-aos-delay="1750"] [data-aos]{transition-delay:0}[data-aos][data-aos][data-aos-delay="1750"].aos-animate,body[data-aos-delay="1750"] [data-aos].aos-animate{transition-delay:1.75s}[data-aos][data-aos][data-aos-duration="1800"],body[data-aos-duration="1800"] [data-aos]{transition-duration:1.8s}[data-aos][data-aos][data-aos-delay="1800"],body[data-aos-delay="1800"] [data-aos]{transition-delay:0}[data-aos][data-aos][data-aos-delay="1800"].aos-animate,body[data-aos-delay="1800"] [data-aos].aos-animate{transition-delay:1.8s}[data-aos][data-aos][data-aos-duration="1850"],body[data-aos-duration="1850"] [data-aos]{transition-duration:1.85s}[data-aos][data-aos][data-aos-delay="1850"],body[data-aos-delay="1850"] [data-aos]{transition-delay:0}[data-aos][data-aos][data-aos-delay="1850"].aos-animate,body[data-aos-delay="1850"] [data-aos].aos-animate{transition-delay:1.85s}[data-aos][data-aos][data-aos-duration="1900"],body[data-aos-duration="1900"] [data-aos]{transition-duration:1.9s}[data-aos][data-aos][data-aos-delay="1900"],body[data-aos-delay="1900"] [data-aos]{transition-delay:0}[data-aos][data-aos][data-aos-delay="1900"].aos-animate,body[data-aos-delay="1900"] [data-aos].aos-animate{transition-delay:1.9s}[data-aos][data-aos][data-aos-duration="1950"],body[data-aos-duration="1950"] [data-aos]{transition-duration:1.95s}[data-aos][data-aos][data-aos-delay="1950"],body[data-aos-delay="1950"] [data-aos]{transition-delay:0}[data-aos][data-aos][data-aos-delay="1950"].aos-animate,body[data-aos-delay="1950"] [data-aos].aos-animate{transition-delay:1.95s}[data-aos][data-aos][data-aos-duration="2000"],body[data-aos-duration="2000"] [data-aos]{transition-duration:2s}[data-aos][data-aos][data-aos-delay="2000"],body[data-aos-delay="2000"] [data-aos]{transition-delay:0}[data-aos][data-aos][data-aos-delay="2000"].aos-animate,body[data-aos-delay="2000"] [data-aos].aos-animate{transition-delay:2s}[data-aos][data-aos][data-aos-duration="2050"],body[data-aos-duration="2050"] [data-aos]{transition-duration:2.05s}[data-aos][data-aos][data-aos-delay="2050"],body[data-aos-delay="2050"] [data-aos]{transition-delay:0}[data-aos][data-aos][data-aos-delay="2050"].aos-animate,body[data-aos-delay="2050"] [data-aos].aos-animate{transition-delay:2.05s}[data-aos][data-aos][data-aos-duration="2100"],body[data-aos-duration="2100"] [data-aos]{transition-duration:2.1s}[data-aos][data-aos][data-aos-delay="2100"],body[data-aos-delay="2100"] [data-aos]{transition-delay:0}[data-aos][data-aos][data-aos-delay="2100"].aos-animate,body[data-aos-delay="2100"] [data-aos].aos-animate{transition-delay:2.1s}[data-aos][data-aos][data-aos-duration="2150"],body[data-aos-duration="2150"] [data-aos]{transition-duration:2.15s}[data-aos][data-aos][data-aos-delay="2150"],body[data-aos-delay="2150"] [data-aos]{transition-delay:0}[data-aos][data-aos][data-aos-delay="2150"].aos-animate,body[data-aos-delay="2150"] [data-aos].aos-animate{transition-delay:2.15s}[data-aos][data-aos][data-aos-duration="2200"],body[data-aos-duration="2200"] [data-aos]{transition-duration:2.2s}[data-aos][data-aos][data-aos-delay="2200"],body[data-aos-delay="2200"] [data-aos]{transition-delay:0}[data-aos][data-aos][data-aos-delay="2200"].aos-animate,body[data-aos-delay="2200"] [data-aos].aos-animate{transition-delay:2.2s}[data-aos][data-aos][data-aos-duration="2250"],body[data-aos-duration="2250"] [data-aos]{transition-duration:2.25s}[data-aos][data-aos][data-aos-delay="2250"],body[data-aos-delay="2250"] [data-aos]{transition-delay:0}[data-aos][data-aos][data-aos-delay="2250"].aos-animate,body[data-aos-delay="2250"] [data-aos].aos-animate{transition-delay:2.25s}[data-aos][data-aos][data-aos-duration="2300"],body[data-aos-duration="2300"] [data-aos]{transition-duration:2.3s}[data-aos][data-aos][data-aos-delay="2300"],body[data-aos-delay="2300"] [data-aos]{transition-delay:0}[data-aos][data-aos][data-aos-delay="2300"].aos-animate,body[data-aos-delay="2300"] [data-aos].aos-animate{transition-delay:2.3s}[data-aos][data-aos][data-aos-duration="2350"],body[data-aos-duration="2350"] [data-aos]{transition-duration:2.35s}[data-aos][data-aos][data-aos-delay="2350"],body[data-aos-delay="2350"] [data-aos]{transition-delay:0}[data-aos][data-aos][data-aos-delay="2350"].aos-animate,body[data-aos-delay="2350"] [data-aos].aos-animate{transition-delay:2.35s}[data-aos][data-aos][data-aos-duration="2400"],body[data-aos-duration="2400"] [data-aos]{transition-duration:2.4s}[data-aos][data-aos][data-aos-delay="2400"],body[data-aos-delay="2400"] [data-aos]{transition-delay:0}[data-aos][data-aos][data-aos-delay="2400"].aos-animate,body[data-aos-delay="2400"] [data-aos].aos-animate{transition-delay:2.4s}[data-aos][data-aos][data-aos-duration="2450"],body[data-aos-duration="2450"] [data-aos]{transition-duration:2.45s}[data-aos][data-aos][data-aos-delay="2450"],body[data-aos-delay="2450"] [data-aos]{transition-delay:0}[data-aos][data-aos][data-aos-delay="2450"].aos-animate,body[data-aos-delay="2450"] [data-aos].aos-animate{transition-delay:2.45s}[data-aos][data-aos][data-aos-duration="2500"],body[data-aos-duration="2500"] [data-aos]{transition-duration:2.5s}[data-aos][data-aos][data-aos-delay="2500"],body[data-aos-delay="2500"] [data-aos]{transition-delay:0}[data-aos][data-aos][data-aos-delay="2500"].aos-animate,body[data-aos-delay="2500"] [data-aos].aos-animate{transition-delay:2.5s}[data-aos][data-aos][data-aos-duration="2550"],body[data-aos-duration="2550"] [data-aos]{transition-duration:2.55s}[data-aos][data-aos][data-aos-delay="2550"],body[data-aos-delay="2550"] [data-aos]{transition-delay:0}[data-aos][data-aos][data-aos-delay="2550"].aos-animate,body[data-aos-delay="2550"] [data-aos].aos-animate{transition-delay:2.55s}[data-aos][data-aos][data-aos-duration="2600"],body[data-aos-duration="2600"] [data-aos]{transition-duration:2.6s}[data-aos][data-aos][data-aos-delay="2600"],body[data-aos-delay="2600"] [data-aos]{transition-delay:0}[data-aos][data-aos][data-aos-delay="2600"].aos-animate,body[data-aos-delay="2600"] [data-aos].aos-animate{transition-delay:2.6s}[data-aos][data-aos][data-aos-duration="2650"],body[data-aos-duration="2650"] [data-aos]{transition-duration:2.65s}[data-aos][data-aos][data-aos-delay="2650"],body[data-aos-delay="2650"] [data-aos]{transition-delay:0}[data-aos][data-aos][data-aos-delay="2650"].aos-animate,body[data-aos-delay="2650"] [data-aos].aos-animate{transition-delay:2.65s}[data-aos][data-aos][data-aos-duration="2700"],body[data-aos-duration="2700"] [data-aos]{transition-duration:2.7s}[data-aos][data-aos][data-aos-delay="2700"],body[data-aos-delay="2700"] [data-aos]{transition-delay:0}[data-aos][data-aos][data-aos-delay="2700"].aos-animate,body[data-aos-delay="2700"] [data-aos].aos-animate{transition-delay:2.7s}[data-aos][data-aos][data-aos-duration="2750"],body[data-aos-duration="2750"] [data-aos]{transition-duration:2.75s}[data-aos][data-aos][data-aos-delay="2750"],body[data-aos-delay="2750"] [data-aos]{transition-delay:0}[data-aos][data-aos][data-aos-delay="2750"].aos-animate,body[data-aos-delay="2750"] [data-aos].aos-animate{transition-delay:2.75s}[data-aos][data-aos][data-aos-duration="2800"],body[data-aos-duration="2800"] [data-aos]{transition-duration:2.8s}[data-aos][data-aos][data-aos-delay="2800"],body[data-aos-delay="2800"] [data-aos]{transition-delay:0}[data-aos][data-aos][data-aos-delay="2800"].aos-animate,body[data-aos-delay="2800"] [data-aos].aos-animate{transition-delay:2.8s}[data-aos][data-aos][data-aos-duration="2850"],body[data-aos-duration="2850"] [data-aos]{transition-duration:2.85s}[data-aos][data-aos][data-aos-delay="2850"],body[data-aos-delay="2850"] [data-aos]{transition-delay:0}[data-aos][data-aos][data-aos-delay="2850"].aos-animate,body[data-aos-delay="2850"] [data-aos].aos-animate{transition-delay:2.85s}[data-aos][data-aos][data-aos-duration="2900"],body[data-aos-duration="2900"] [data-aos]{transition-duration:2.9s}[data-aos][data-aos][data-aos-delay="2900"],body[data-aos-delay="2900"] [data-aos]{transition-delay:0}[data-aos][data-aos][data-aos-delay="2900"].aos-animate,body[data-aos-delay="2900"] [data-aos].aos-animate{transition-delay:2.9s}[data-aos][data-aos][data-aos-duration="2950"],body[data-aos-duration="2950"] [data-aos]{transition-duration:2.95s}[data-aos][data-aos][data-aos-delay="2950"],body[data-aos-delay="2950"] [data-aos]{transition-delay:0}[data-aos][data-aos][data-aos-delay="2950"].aos-animate,body[data-aos-delay="2950"] [data-aos].aos-animate{transition-delay:2.95s}[data-aos][data-aos][data-aos-duration="3000"],body[data-aos-duration="3000"] [data-aos]{transition-duration:3s}[data-aos][data-aos][data-aos-delay="3000"],body[data-aos-delay="3000"] [data-aos]{transition-delay:0}[data-aos][data-aos][data-aos-delay="3000"].aos-animate,body[data-aos-delay="3000"] [data-aos].aos-animate{transition-delay:3s}[data-aos][data-aos][data-aos-easing=linear],body[data-aos-easing=linear] [data-aos]{transition-timing-function:cubic-bezier(.25,.25,.75,.75)}[data-aos][data-aos][data-aos-easing=ease],body[data-aos-easing=ease] [data-aos]{transition-timing-function:ease}[data-aos][data-aos][data-aos-easing=ease-in],body[data-aos-easing=ease-in] [data-aos]{transition-timing-function:ease-in}[data-aos][data-aos][data-aos-easing=ease-out],body[data-aos-easing=ease-out] [data-aos]{transition-timing-function:ease-out}[data-aos][data-aos][data-aos-easing=ease-in-out],body[data-aos-easing=ease-in-out] [data-aos]{transition-timing-function:ease-in-out}[data-aos][data-aos][data-aos-easing=ease-in-back],body[data-aos-easing=ease-in-back] [data-aos]{transition-timing-function:cubic-bezier(.6,-.28,.735,.045)}[data-aos][data-aos][data-aos-easing=ease-out-back],body[data-aos-easing=ease-out-back] [data-aos]{transition-timing-function:cubic-bezier(.175,.885,.32,1.275)}[data-aos][data-aos][data-aos-easing=ease-in-out-back],body[data-aos-easing=ease-in-out-back] [data-aos]{transition-timing-function:cubic-bezier(.68,-.55,.265,1.55)}[data-aos][data-aos][data-aos-easing=ease-in-sine],body[data-aos-easing=ease-in-sine] [data-aos]{transition-timing-function:cubic-bezier(.47,0,.745,.715)}[data-aos][data-aos][data-aos-easing=ease-out-sine],body[data-aos-easing=ease-out-sine] [data-aos]{transition-timing-function:cubic-bezier(.39,.575,.565,1)}[data-aos][data-aos][data-aos-easing=ease-in-out-sine],body[data-aos-easing=ease-in-out-sine] [data-aos]{transition-timing-function:cubic-bezier(.445,.05,.55,.95)}[data-aos][data-aos][data-aos-easing=ease-in-quad],body[data-aos-easing=ease-in-quad] [data-aos]{transition-timing-function:cubic-bezier(.55,.085,.68,.53)}[data-aos][data-aos][data-aos-easing=ease-out-quad],body[data-aos-easing=ease-out-quad] [data-aos]{transition-timing-function:cubic-bezier(.25,.46,.45,.94)}[data-aos][data-aos][data-aos-easing=ease-in-out-quad],body[data-aos-easing=ease-in-out-quad] [data-aos]{transition-timing-function:cubic-bezier(.455,.03,.515,.955)}[data-aos][data-aos][data-aos-easing=ease-in-cubic],body[data-aos-easing=ease-in-cubic] [data-aos]{transition-timing-function:cubic-bezier(.55,.085,.68,.53)}[data-aos][data-aos][data-aos-easing=ease-out-cubic],body[data-aos-easing=ease-out-cubic] [data-aos]{transition-timing-function:cubic-bezier(.25,.46,.45,.94)}[data-aos][data-aos][data-aos-easing=ease-in-out-cubic],body[data-aos-easing=ease-in-out-cubic] [data-aos]{transition-timing-function:cubic-bezier(.455,.03,.515,.955)}[data-aos][data-aos][data-aos-easing=ease-in-quart],body[data-aos-easing=ease-in-quart] [data-aos]{transition-timing-function:cubic-bezier(.55,.085,.68,.53)}[data-aos][data-aos][data-aos-easing=ease-out-quart],body[data-aos-easing=ease-out-quart] [data-aos]{transition-timing-function:cubic-bezier(.25,.46,.45,.94)}[data-aos][data-aos][data-aos-easing=ease-in-out-quart],body[data-aos-easing=ease-in-out-quart] [data-aos]{transition-timing-function:cubic-bezier(.455,.03,.515,.955)}[data-aos^=fade][data-aos^=fade]{opacity:0;transition-property:opacity,transform}[data-aos^=fade][data-aos^=fade].aos-animate{opacity:1;transform:translateZ(0)}[data-aos=fade-up]{transform:translate3d(0,100px,0)}[data-aos=fade-down]{transform:translate3d(0,-100px,0)}[data-aos=fade-right]{transform:translate3d(-100px,0,0)}[data-aos=fade-left]{transform:translate3d(100px,0,0)}[data-aos=fade-up-right]{transform:translate3d(-100px,100px,0)}[data-aos=fade-up-left]{transform:translate3d(100px,100px,0)}[data-aos=fade-down-right]{transform:translate3d(-100px,-100px,0)}[data-aos=fade-down-left]{transform:translate3d(100px,-100px,0)}[data-aos^=zoom][data-aos^=zoom]{opacity:0;transition-property:opacity,transform}[data-aos^=zoom][data-aos^=zoom].aos-animate{opacity:1;transform:translateZ(0) scale(1)}[data-aos=zoom-in]{transform:scale(.6)}[data-aos=zoom-in-up]{transform:translate3d(0,100px,0) scale(.6)}[data-aos=zoom-in-down]{transform:translate3d(0,-100px,0) scale(.6)}[data-aos=zoom-in-right]{transform:translate3d(-100px,0,0) scale(.6)}[data-aos=zoom-in-left]{transform:translate3d(100px,0,0) scale(.6)}[data-aos=zoom-out]{transform:scale(1.2)}[data-aos=zoom-out-up]{transform:translate3d(0,100px,0) scale(1.2)}[data-aos=zoom-out-down]{transform:translate3d(0,-100px,0) scale(1.2)}[data-aos=zoom-out-right]{transform:translate3d(-100px,0,0) scale(1.2)}[data-aos=zoom-out-left]{transform:translate3d(100px,0,0) scale(1.2)}[data-aos^=slide][data-aos^=slide]{transition-property:transform}[data-aos^=slide][data-aos^=slide].aos-animate{transform:translateZ(0)}[data-aos=slide-up]{transform:translate3d(0,100%,0)}[data-aos=slide-down]{transform:translate3d(0,-100%,0)}[data-aos=slide-right]{transform:translate3d(-100%,0,0)}[data-aos=slide-left]{transform:translate3d(100%,0,0)}[data-aos^=flip][data-aos^=flip]{backface-visibility:hidden;transition-property:transform}[data-aos=flip-left]{transform:perspective(2500px) rotateY(-100deg)}[data-aos=flip-left].aos-animate{transform:perspective(2500px) rotateY(0)}[data-aos=flip-right]{transform:perspective(2500px) rotateY(100deg)}[data-aos=flip-right].aos-animate{transform:perspective(2500px) rotateY(0)}[data-aos=flip-up]{transform:perspective(2500px) rotateX(-100deg)}[data-aos=flip-up].aos-animate{transform:perspective(2500px) rotateX(0)}[data-aos=flip-down]{transform:perspective(2500px) rotateX(100deg)}[data-aos=flip-down].aos-animate{transform:perspective(2500px) rotateX(0)}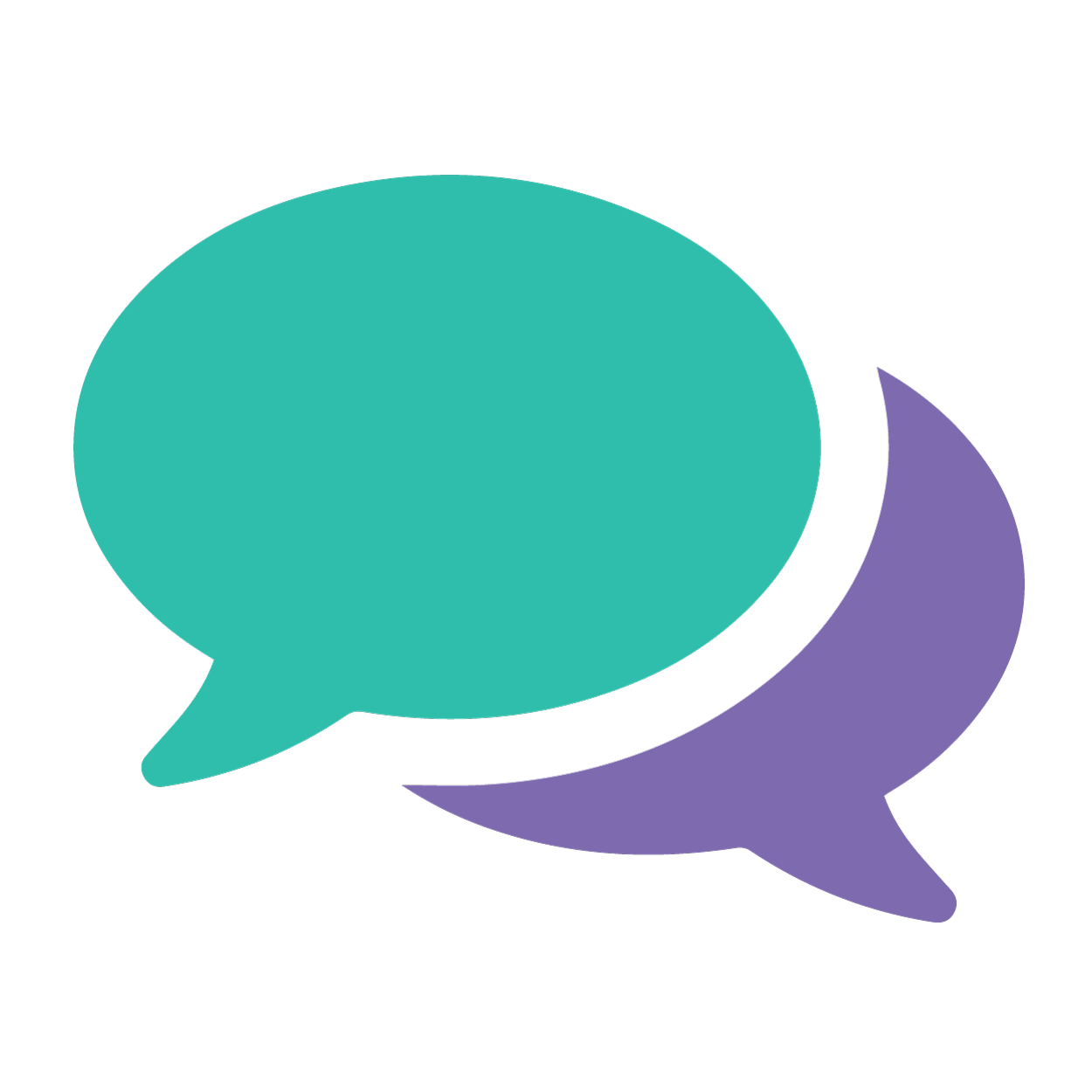 CONTACT US
QUESTIONS?
We're always here to help
Spondoo North:
Evans Business Centre
Manchester Road
Bolton, England
BL3 2NZ
Spondoo South:
Unit 1b Clapham North Business Centre
26-32 Voltaire Road
London, United Kingdom
SW4 6DH


Information provided on the site is merely guidance that may change in line with UK law and regulations. Users must not consider this to be financial advice or their sole resource when making any financial decision. Spondoo is a trading name for Accounting SQL Limited, authorised & license accounting firm under the Institute of Financial Accountants.

© Copyright 2023 - Spondoo - All Rights Reserved